Broadway in Tulsa
As a company that has been bringing brilliant Broadway shows to Tulsa for over thirty years, Celebrity Attractions continues to grow its stellar collection with the 2016-2017 season. The company focuses on diversity and quality this year.
"We strive to provide high quality entertainment with a broad appeal. So one show may attract a family audience like Disney's Newsies or Matilda The Musical and another may be a great girls' night out like Dirty Dancing – The Classic Story On Stage," says Kristin Dotson, the vice president of Celebrity Attractions. "Regardless, these are all high quality, top-notch productions and every show on our Celebrity Attractions' 2016-2017 Broadway Season is a Tulsa premiere."
With so many shows coming to the stage, it's difficult to highlight the standouts. However, the season includes a collaboration with the Tulsa Performing Arts Center that will undoubtedly excite ticket holders.
"We are excited to be partnering with the Tulsa PAC for their 40th anniversary in March with the Broadway hit Motown: The Musical as part of that celebration," she says.
On top of that, the company is hosting a stop on the first national tour of Something Rotten!
"This hilarious show was nominated for 12 Tony Awards last year and is one of my all-time favorite shows. Just a ridiculously funny, clever night at the theater – Tulsa will love it," Dotson says.
Whether you're a Broadway buff or a theater newbie, there will be a show in Celebrity Attraction's season that will appeal to you. For details or tickets, go to celebrityattractions.com
Disney's Newsies – Sept. 14-18
Elf – Nov. 15-20
Motown: The Musical – March 14-19
Dirty Dancing: The Classic Story On Stage – Apr. 11-16
Something Rotten! – May 23-28
Matilda The Musical – June 20-25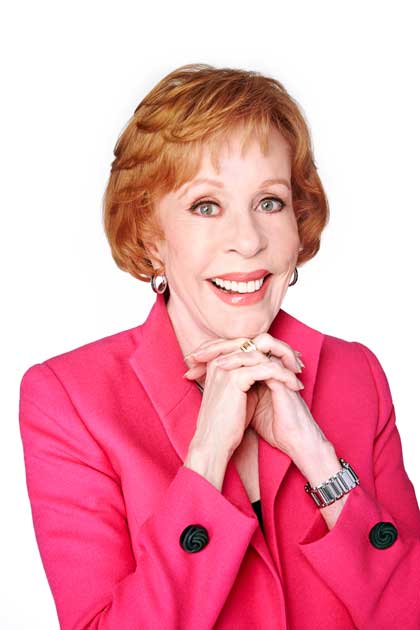 Broken Arrow Performing Arts Center 
Vicki Lawrence & Mama: A Two-Woman Show – Sept. 16
Carol Burnett: An Evening of Laughter and Reflection where the Audience Asks Questions – Oct. 8
An Evening With Lyle Lovett – Oct. 29
Ben Folds: And a Piano – Nov. 9
Annie – Nov. 29
David Phelps Christmas – Dec. 12
4 Girls 4 – Jan. 21
Greater Tuna – April 1
Pippin – April 23
Celebrating Bernstein at 100: A Concert with Kristin Chenoweth & Friends – May 6
Chamber Music Tulsa 
Dover Quartet – Sept. 9 & 11
Trio Solisti – Oct. 8-9
Trio Settecento – Oct. 23
Modigliani Quartet – Nov. 11-13
Miro Quartet: Beethoven Winter Festival – Feb. 17-26
Hermitage Piano Trio April 1-2
Lysander Piano Trio April 28-30

Civic Center Music Hall
Banjo Fest – Sept. 10
Cyndi Lauper – Sept. 13
Jerry Seinfeld – Sept. 16
Disney's Newsies – Sept. 20-25
Pryor Rendering – Sept. 30-Oct. 9
Daniel Tiger's Neighborhood Live – Oct. 6
The Sound of Music – Oct. 11-16
Straight No Chaser – Oct. 27
Alan Parsons Live Project – Nov. 19
Moscow Ballet's Great Russian Nutcracker – Nov. 25
The Christmas Show starring Kelli O'Hara – Dec. 1-3
A Tuna Christmas – Dec. 1-18
Tommy Emmanuel – Dec. 14
Elf the Musical – Dec. 27-31
The Legend of Zelda: Symphony of Goddesses – Jan. 21
Pippin – Feb. 7-12
Mr. Burns, A Post-Electric Play – Feb. 23-March 5
Motown the Musical – Mar. 7-12
Disney's The Lion King – May 9-28
Choregus Productions
Jeff Zeigler and Ian Rosenbaum – Sept. 1
Grupo Corpo – Sept. 25-26
Kelli O'Hara – Nov. 20
Nathan Gunn – Jan. 22
Black Grace – Master Class – April. 1
Celebration in Motion
As the Oklahoma City Ballet heads into its 45th anniversary season, their company members plan to celebrate the milestone in the best way they know how – through the art of dance.
"Just about every ballet on the season we're excited about – Robert [Mills, artistic director] wanted a completely fresh season to celebrate our anniversary," says Amy Haley, the director of public relations and marketing for Oklahoma City Ballet.
The season starts with Rodeo: A Triple Bill on October 21-23. The show combines three performances into one for an unforgettable night of ballet.
"This very special mixed bill features Agnes de Mille's Rodeo (the first time the company has performed the work in over 30 years), George Balanchine's Serenade (a company premiere) and a world premier of Our Private Rooms, choreographed by our very own Robert Mills."
The season continues in December with the holiday favorite The Nutcracker, and the company is teaming up with the Oklahoma City Philharmonic to create a dynamic experience for the audience. Following that will be Tchaikovsky's The Sleeping Beauty, and the season will close with the colorful and exciting A Midsummer Night's Dream in April.
A company is only as great as its employees, and Haley is proud of the camaraderie between the dancers and the atmosphere that Oklahoma City Ballet has cultivated.
"We are conscious about creating a safe, positive and open working environment for our artists to fully be able to express themselves," she says. "We believe this translates heavily into our performances."
For a full schedule and ticket information, go to okcballet.com.
Rodeo: A Triple Bill – Oct. 21-23
The Nutcracker – Dec. 10-20
The Sleeping Beauty – Feb. 17-19
A Midsummer Night's Dream – Apr. 21-23
Tradition and Innovation 
Tulsa Ballet, a company deeply rooted in the city's artistic culture, celebrates its 60th anniversary this year. Marcello Angelini, artistic director at Tulsa Ballet, has only positive thoughts for the upcoming season.
"Our 60th anniversary season embodies all the principles that have been the guiding values of our organization: innovation, tradition and excellence," he says.
The company will reprise classic favorites this year like The Nutcracker and Swan Lake while adding new shows to keep the season fresh, including Dorothy and the Prince of Oz, a $1 million production inspired by one of the 14 books written by L. Frank Baum. This show, which is the centerpiece of Tulsa Ballet's season, is a co-production of BalletMet and Tulsa Ballet.
Among other shows in the season are Creations in Studio K and Onegin, which Angelini describes as "one of the five most exquisite and sought after full evening story works of the last century."
The season will close with a triple bill that includes A Million Kisses to My Skin, a neoclassic piece, Cripple and the Starfish, which Angelini calls "one of the best works made for our dancers during the last decade," and Cacti, an innovative work that utilizes on-stage boxes manipulated by the dancers.
And although the talent, quality and teamwork are overflowing, Angelini still feels that Tulsa Ballet is one of the state's best-kept secrets.
"I don't think that our own community realizes that this company is considered to be one of the top 10 in the United States," he says. The standards at the company are extremely high: thousands of dancers around the globe audition for a chance to be a part of Tulsa Ballet, yet only 28 dancers make up the main company and 10 comprise the second company.
"We need dancers that have excellent technical skills, great stylistic, artistic, emotional versatility and dancers that will fit in with our culture of excellence, passion for the art form and courtesy toward colleagues," he says. "I don't hire divas – there is space for just one of them here."
For details on the upcoming season, go to tulsaballet.com.
Creations in Studio K – Sept. 16-25
Onegin – Oct. 28-30
The Nutcracker – Dec. 10-11, 16-18, 22-23
Dorthy and the Prince of Oz – Feb. 10-12
Swan Lake – March 24-26
TBII: Emerging Choreographers Showcase – Apr. 21 & 23
Signature Series – May 11-14
Fred Jones Jr. Museum of Art 
Vision/Revision Through – Sept. 4
Visage: Photography from the Permanent Collection – Through Dec. 4
A Sense of His Soul – Sept. 27-Dec. 30
Picturing Indian Territory: 1819-1907 Oct. 7-Dec. 30
Gilcrease Museum
Frida Kahlo: Through the Lens of Nickolas Muray Through – Sept. 11
West Mexico: Ritual and Identity Through Nov. 6
Following the Grain: A Centennial Celebration of Willard Stone Through Jan. 22
Focus on Favorites Ongoing
Chocolate: The Exhibition Oct. 9-Jan. 8
A Passionate Lineup 
Tulsa Opera brings the drama with its fantastic lineup of operatic masterpieces. Love triangles, snow queens and melodrama will comprise a fiery season.
The opera will open with The Pearl Fishers, running Oct. 21-23, described as a "sensual masterpiece incorporating the gorgeous music of Bizet, superstar voices, exotic costumes and lavish stage sets," says Greg Weber, the general director of Tulsa Opera. The show revolves around a torrid love triangle involving two men who love the same woman. Unlike the traditional tale, however, the men are close friends.
The season continues in February with Puccini to Pop, which will incorporate six of the world's greatest operatic talents in a night full of diverse music. The songs will range from "opera classics to favorite jazz and American musical hits," Weber says.
Tosca, an operatic melodrama, comes to the stage in May and will keep a viewer's attention from beginning to end, delivering a "thrilling and passionate production worthy of the legendary Tosca productions of years past," according to Weber.
The Snow Queen closes the season. This show will be fit for audiences of any age and utilizes the talents of Tulsa Opera Resident Artists and the Tulsa Youth Opera. Playing on themes of friendship, perseverance and forgiveness, this imaginative and inspiring opera is the perfect choice to round out an incredible season.
Regardless of the subject matter, every show in Tulsa Opera's lineup promises talent, variety and ingenuity.
"Every main stage production in 2016-2017 will feature world-renowned voices – every artist is making their Tulsa debut. Stars from France, Russia, Italy and the United Kingdom unite in an explosively creative season," Weber says.
For a full listing of shows, visit tulsaopera.com.
The Pearl Fishers – Oct. 21-23
Puccini to Pop – Feb. 25
Tosca – May 5-7
The Snow Queen – June 17-18
Lyric Theatre of Oklahoma 
Fully Committed – Sept. 21-Oct. 2
Rocky Horror Picture Show – Oct. 13-Nov. 5
A Christmas Carol – Nov. 30-Dec. 24
National Cowboy & Western Heritage Museum 
Hell on Wheels: Uniting A Nation by Rail – Through Oct. 23
Power and Prestige: Headdresses of the American Plains – Through May 14
CAA & TCAA Exhibition Sale – Oct. 14-Jan. 3
Small Works, Great Wonders Winter Art Sale – Nov. 11
Oklahoma City Museum of Art 
Matisse in His Time: Masterworks of Modernism from the Centre Pompidou, Paris Through – Sept. 18
The Modern Spectrum: Color and Abstraction – Through Dec. 31
Sacred Words: The Saint John's Bible and the Art of Illumination – Oct. 15-Jan. 8
Dale Chihuly: Magic & Light – Through Jan. 31, 2025
Oklahoma City Town Hall 
Jessica Fellowes – Sept. 15
Charles Payne – Oct. 20
Celia Sandys – Nov. 17
Peggy Noonan – Feb. 16
Ted Fishman – March 16
Joshua Landis – April 20
Philbrook Museum of Art 
Cady Wells: Rumination – Through Oct. 2
Bestiary Through – Oct. 23
Oscar Bluemner Through – Nov. 6
First Person Through – Dec. 31
Native Fashion Show – Oct. 2-Jan. 8
Celebrity, Fashion, and the Forgotten Man – Feb. 5-May. 7
International Sensations
With talented acts coming in from Ukraine, Ireland, Israel and China, Armstrong Auditorium's approaching season offers a fresh perspective on music with its lineup of diverse international artists.
"This season offers plenty of variety – we have everything from the StepCrew on Sept. 15, which is a Celtic and bluegrass step dance group, to a cello and solo soprano duo on Nov. 10," says Shane Granger, house manager at Armstrong Auditorium.
In December, the company will bring in a string group called the Turtle Island Quartet, and they will perform jazz and blues music inspired by the saxophonist John Coltrane. In January, the Russian National Ballet Theatre will stop in for a two-night stay, and the National Symphony of Ukraine and the Jerusalem String Quartet will take the stage in March. The season will close in April with the Eroica Trio, an American piano trio.
Granger notes that this season in particular has several standout performances – although he feels most passionately about acts that Oklahomans haven't seen anything like before.
"I'm really excited about the group coming from China. We have Wu Man, who is a superstar of the Chinese lute, known as the pipa," he says. "She's teaming up with the Shanghai String Quartet, and they'll be doing a program called A Night in Ancient and New China. It will be everything from traditional Chinese folk songs to modern, contemporary works," he says.
Combine that with the Five Irish Tenors, and Armstrong Auditorium's season will be hard to beat.
"I don't think we've had anything like the Five Irish Tenors here in this area, and I'm really looking forward to that," Granger says. "These are classically trained tenors, and they're going to be doing the traditional Irish folk tunes as well as more contemporary pieces. That's going to be, in my mind, a real standout this season."
For more information, visit armstrongauditorium.org.
The StepCrew – Sept. 15
Tess Remy-Schumacher and Paula Malone – Nov. 10
Turtle Island Quartet – Dec. 1
Wu Man and Shanghai String Quartet – Jan. 12
Don Quixote Russian National Ballet Theatre – Jan. 30-31
Five Irish Tenors – Feb. 21
National Symphony of Ukraine – March 9
Jerusalem String Quartet – March 23
Eroica Trio – April 27
Sherwin Miller Museum of Jewish Art
Besa: Albanian Muslim Rescuers During the Holocaust – Through Sept. 25
Fluid Expression: The Prints of Helen Frankenthaler – Through Sept. 18
Golden Gala – Oct. 30
Signature Symphony 
Symphony of Tango Sept. 9-10
Mussorgsky's Pictures at an Exhibition – Sept. 24
Big Band Broadway – Oct. 21-22
Dvorak's New World Symphony Nov. 12
Christmas in Tulsa Dec. 9-10
Copland's Rodeo Jan. 21
Night at the Oscars Feb. 24-25
Mozart's Requiem March 11
Signature Celtic April 7-8
Mahler's Symphony No. 1 April 22
Theatre Tulsa 
Cabaret Oct. 28-Nov. 6
Sweeney Todd March 11-19
Jesus Christ Superstar May 12-17
Glengarry Glen Ross Sept. 23-Oct. 2
Peter and the Starcatcher Jan. 27-29, Feb. 2-5
Elf Jr. Dec. 16-22
Tulsa's Oratorio Chorus 
High Lonesome Bluegrass Mass: Come Away to the Skies – Oct. 29
Glorias of Christmas – Dec. 15
Solomon – Feb. 18
A German Requiem – April 8
Tulsa Performing Arts Center
Dover Quartet Sept. 11
Brown Bag It: Dean Demerritt Sept. 7
The Who's Tommy Sept. 9-10, 15, 17-18
Mufaro's Beautiful Daughters Sept. 30
C.S. Lewis Onstage: The Most Reluctant Convert Oct. 6-8
Trio Solisti Oct. 9
In The Next Room March. 3-5, 11-12
Che Malambo Apr. 18
And Then They Came For Me
April 28-30, May 4-7
Hairspray June 2-4, 10-11
Tulsa Symphony Orchestra
Symphony in the Park – Sept. 2
TSO Classics: Gala Anniversary Concert Featuring Joshua Bell – Sept. 10
Rachmaninoff's Second Symphony – Oct. 8
Raiders of the Lost Ark in Concert – Nov. 5
Home for the Holidays – Dec. 2 & 4
Beethoven's Fourth Symphony – Jan. 14
Route 66 – March 11
Brahms Requiem – April 8
The Firebird – May 13
Tulsa Town Hall
Soledad O'Brien – Sept. 23
Dave Barry – Nov. 4
Luis Alberto Urrea – Jan. 13
Joel Sartre – March 31
Michael A. McFaul – April 21
Contending Conductors at the Philharmonic
In addition to a thrilling season, including two completely different lineups in "classics" and "pops" genres, the Oklahoma City Philharmonic has a competition brewing throughout the year that promises plenty of anticipation and creativity.
"The 2016-2017 season brings a lot of excitement for the OKC Philharmonic's audience as the music director search continues," says Susan Webb, marketing director for the Oklahoma City Philharmonic. "This season, in addition to Maestro Joel Levine leading the opening and closing of our eight concert classics season, we have six guest conductors from around the world vying for the position of music director upon Levine's retirement.
"These six conductors will each plan programs, rehearse with the orchestra and conduct the Oklahoma City Philharmonic, bringing their own unique style and presence to the podium at the Civic Center Music Hall."
With so many different conductors managing the stage, the season will provide diversity and high-quality entertainment from start to finish with the goal of finding a new music director for the company.
Among the works selected for this season's "classics" genre are Brahms' Fourth Symphony on Oct. 1, Beethoven's Eroica on Nov. 19 and Dvorak's Eighth Symphony on Feb. 4 – all challenging pieces that will test the skills and perseverance of the contending conductors.
"The programming itself promises to give the conductors the opportunity to display a range of their expertise in a variety of musical offerings sure to leave an impact on audiences," Webb says.
The "pops" season also offers accessible and diverse pieces that will surely result in an enjoyable night at the philharmonic. The Music of the Rolling Stones runs Nov. 4 and 5 and Disney in Concert: A Tale as Old as Time premieres Jan. 27 and 28, among plenty of other dynamic shows throughout the year.
For more information on the season, visit okcphil.org.
Gala Opening Night – Sept. 10
Brahms' Fourth Symphony – Oct. 1
Beethoven's Eroica – Nov. 19
Enigma's Variations – Jan. 7
Dvorak Eighth Symphony – Feb. 4
Appalachian Spring – March 4
Beethoven Seventh Symphony – March 25
A Philharmonic Gala – April 15
Music of the Rolling Stones – Nov. 4-5
Christmas Show starring Kelli O'Hara – Dec. 1-3
Disney in Concert: A Tale As Old As Time – Jan. 27-28
Sinatra and Beyond with Tony DeSare – Feb. 24-25
Broadway's Best with Joel Levine – March 17-18
Under the Streetlamp – April 7-8