Poppy, Clover, Sunny and Noodle might sound like the names of typical residential pets, but they're not. This flock of chickens lives in Bree Kim's backyard in suburban Bethany – and they're more than just pets; they're family.
Owning a chicken (or five) in a city setting is part of an urban farming movement, which started taking root in many cities in the early 1990s, according to grist.org. However new it may seem, it's an age-old tradition that is again gaining popularity as the masses push for more locally grown, organic foods.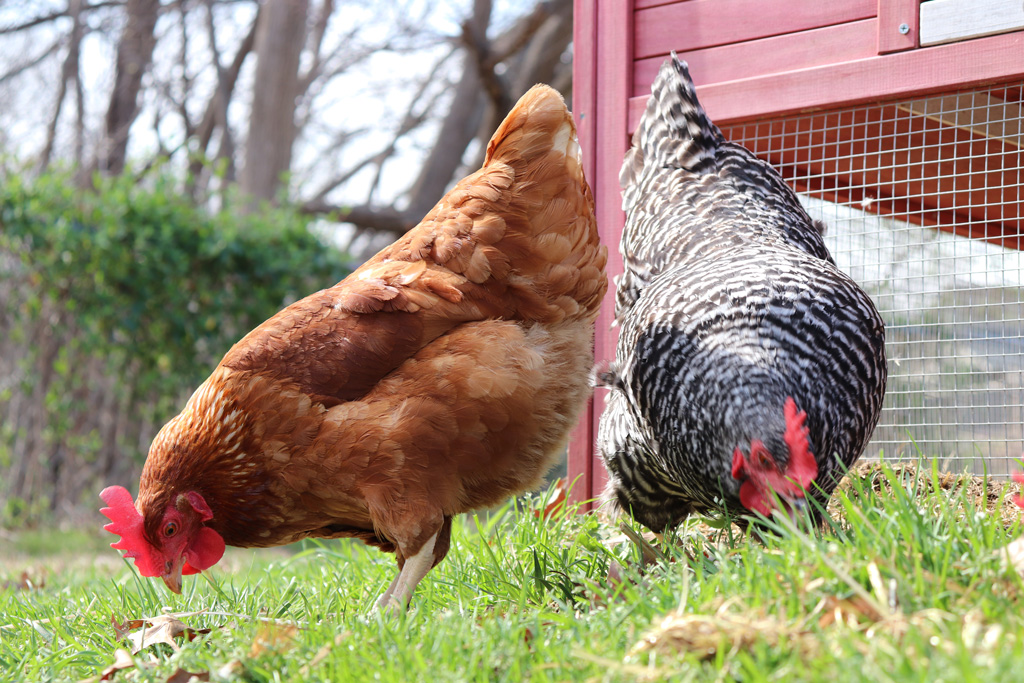 "I wouldn't consider myself a 'farmer,'" Kim says. "From the moment my husband brought our chicks home, they were added to the family. So really we're just an urban family with chickens."
Kim only recently got into raising chickens, and so far has no regrets.
"I don't have to live in the country to have these crazy feathered cuties in my backyard."
"When we bought our house, I did research on the ordinance and found that chickens were allowed, so it was kind of always an option to have them," she says. "After having a baby, it was put on the back burner until my husband asked if I wanted some chicks."
There are many benefits to owning chickens in the city, Kim says. Not only are they low maintenance, but the hens also eat bugs (including spiders) and "just about anything else." The best part is the fresh eggs and the convenience they provide.
"I have chickens in my backyard and can drive around the corner to a Wal-Mart, which I think is a huge benefit," she says. "I don't have to live in the country to have these crazy feathered cuties in my backyard."
Chickens don't require much, but Kim says the costs can skyrocket if you spoil the chickens with fancy coops, treats and air conditioning in coops (yes, some people put AC in the coops). All they truly need is food, water and, on occasion, some love.
Kim and her husband spend about $20 or more each month for food, mealworms and other treats to spoil them. They have spent about $100 on their coop and plan to add to it.
Missy Jackson and her husband have their own flock of hens in Broken Arrow. The family owns five chickens: Lullabelle, Hen Solo, Nugget, Petunia and Tulip.
"I love that I can live in a suburban area and still walk outside pick my vegetables and herbs and gather my eggs," Jackson says. "It never tastes as sweet as when you know the love and work put into the food you're consuming."
For Jackson, owning chickens was not only inspired by the desire for fresh foods, but for practical reasons.
"My husband is really into fitness and I love eggs as well, so we were buying boxes of eggs [60 eggs per box]," she explains. "Buying chickens was a no-brainer."
Jackson says she would definitely recommend urban chicken farming to others, especially if you love knowing what goes into your food. Their eggshells also are great to use in compost.
"I feed my chickens any peels of carrots, apples, rinds, seeds, and I know all of those things are natural," she says. "So having that control over your nutrition is the real plus … and they're also adorable."