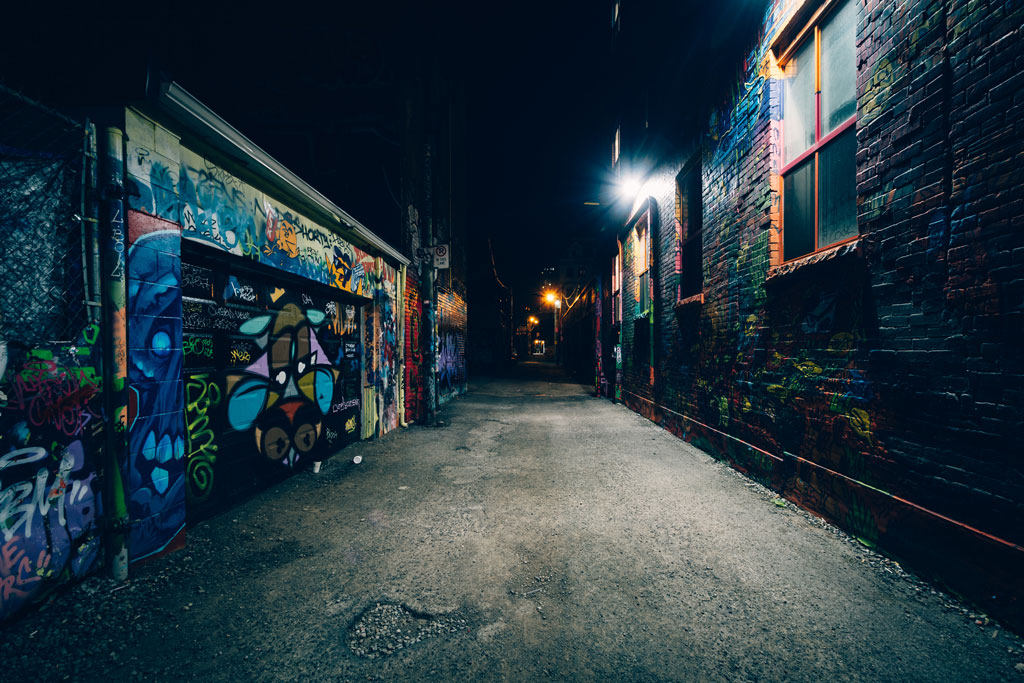 Oklahoma City police say the Nov. 14 slayings of a 26-year-old man and a 15-year-old boy were the outcome of "two gang sets having problems with each other," according to The Oklahoman.
On Jan. 13, a jury convicted Marcus Boyd, 28, in the "gangland ambush" of a vehicle in which 17-year-old Daniel Carter was killed and four others wounded, including a 16-year-old girl, according to the Tulsa World.
News headlines reflect the proliferation of gang infestations not just in Oklahoma's major cities but throughout the state, and the Oklahoma State Bureau of Investigation tracks information and statistics on gang activity around the state.
An estimated 1.4 million members of 33,000 different gangs – motorcycle, prison or street – operate in the United States, according to the FBI's website, fbi.gov. Oklahoma City ranked fifth, after Chicago, Los Angeles, Detroit, and Camden, New Jersey, on a list of America's most gang-infested cities – numbers based on municipal law enforcement agencies, the FBI and gang information from the Centers for Disease Control and Prevention.
According to a 2010 OSBI report, 62 of Oklahoma's 77 counties reported one or more gangs, with Oklahoma, Tulsa and Comanche counties accounting for nearly 60 percent of them.
In the OSBI's 2016 Uniform Crime Report, law enforcement across the state reported 17 "gangland killings" in 2016, 17 in 2015, nine in 2014, and 18 in 2013.
Graffiti in the 1970s and '80s at Oklahoma shopping centers and on project housing walls, with phrases like "Crips Are All" and "Bloods Rule," announced the beginning of a gangland era, according to news headlines from those decades.
An Oklahoman story on Aug. 27, 1986, said rumors circulated that organizers from Los Angeles had arrived to mold bored, unemployed youth into networks of violent drug dealers, thieves and pimps.
At the time, Thomas Brown, a staff member of Higher Dimensions Family Church in southeast Tulsa, predicted that the city "is a baby Los Angeles growing into a full grown Los Angeles," The Oklahoman reported.
An older, experienced criminal lures teens by paying them as drug dealers, Brown explained in the story.
"He'll show them Cadillacs and Mercedes," Brown said in the article. "He'll show them hundreds of dollars and pounds of cocaine. He's clicked them. Then he'll start showing them the ropes."
The OGIA (Oklahoma Gang Investigators Association), whose motto is "The gangs are only as strong as the community allows them to be," identifies and describes different gang types.
The least numerous of these, criminal motorcycle gangs, are perhaps the least threatening when it comes to random violence. Older than most other street gang members, they tend to operate in smaller cities and communities and concentrate on making money rather than having disputes with rivals. Their businesses includes drugs, chop shops, fraud or whatever they can do to turn illegal profits.
Street gangs, commonly broken down by ethnicity and race, are younger and more volatile and account for most drive-by shootings against rival gangs. One trend finds such gangs filtering into suburbs like Edmond, Moore and Norman, where they feel they can operate under the radar of police who might be ill-equipped to deal with them, the OGIA reports.
The number of rural and small-town gang members has gone up significantly in recent years, with many towns reporting an increase in gang activity to the OSBI, according to a 2015 report. In and around Lawton, the 107 Hoover Crips hold sway with drugs, guns and numerous homicides, according to a 2018 OGIA report called "Gangs by Region."
Situated along the Interstate 35-U.S. Highway 69 "funnel" connecting the southern U.S. border with profitable street drug markets further north and east, Oklahoma has experienced a rise in Latino gangs specializing in drug running and human trafficking, the same report says.
Gang members sentenced to prison do not necessarily give up their activities, particularly if they are in leadership on the outside. Hardcore prison gangs like the Aryan Brotherhood, the Bloods and the Irish Mafia can maintain their criminal enterprises "behind the walls" by dictating criminal activities to members on the streets.
OGIA, supported by state Department of Corrections officials, reports that protective custody is required for almost half of those inside the walls to guard against retaliation by other gangs.
One of OGIA's goals is to train law enforcement and related agencies to combat and control gang activity.
According to a September 2017 article in The Daily Ardmorette, training and a 2017 Safe Oklahoma grant from the state attorney general's office helped Ardmore and its 25,000 residents to manage gang-related activity.
The grant paid officers to work overtime in special gang details to gather information, identify and target gangs. After receiving the grant, the newspaper reported, police made 81 gang-related arrests and confiscated 16 illegal firearms.
Deputy Police Chief Kevin Norris said in the article that the objective was to put "as many boots on the ground as possible" where gangs congregated.
"It wasn't always about officers getting out of the car, making contact or shaking someone down," Norris told the newspaper. "It was just the mere presence of being there."
Oklahoma City has faced similar threats on a larger scale. There was a dramatic increase in gang activity between 2000 and 2010, according to the OSBI's "Evaluation of Oklahoma Gang and Violent Crime Program" report. There was a drop in the number of what the OSBI calls gangland killings in 2009, but subsequent years have seen that number rise above pre-2010 numbers, OSBI reports show.
Nonetheless, Oklahoma cities and towns continue to fight gang activity with some success.
Along with an aggressive presence, Oklahoma City law enforcement, working with state and federal prosecutors, employ an intelligence-centered, multi-level approach to gang violence. By utilizing mapping software, police reports, phone records, street-level intelligence, field interview cards, electronic surveillance, wiretaps and other demographic aids, gang-unit officers identify, locate and target key players with grand jury subpoenas, search warrants and arrests.
"We are trending in the right directions," says inspector Timothy Hock of the OKC gang unit. "Our gang population has been over 6,000, but is now down to around 5,300 documented. We have had years when there were as many as 265 drive-by shootings. That number is now down to as low as 55."
Tulsa police used a similar approach in October with the launch of Operation Blue Thunder Task Force against gangs and other violent offenders. In less than two months, the unit chalked up 102 felony arrests, recovered 17 stolen vehicles, garnered 48 illegal firearms and confiscated pounds of marijuana, cocaine, heroin and methamphetamine, according to a Nov. 15 article in the Tulsa World.
"If you're one of these people [gangsters]," Tulsa Police Chief Chuck Jordan said in that story, "just understand that we're coming for you."