What makes a company appealing to potential employees depends on who you ask. Some common answers, however, remain consistent across the board: flexible hours; substantial vacation days; quality insurance benefits; retirement packages; a strong pool of coworkers and management.
Other draws are the intangible perks: a collaborative work environment; a sense of feeling appreciated; room for creativity and out-of-the-box thinking; upward mobility.
A great company combines them all, the tangible and intangible, to create a situation where employees look forward to coming to work. Happier employees mean higher retention, better quality work and products, and a generally healthier environment for everyone.
Unique to every workplace is the combination of its history, its operations and its mark in the community and state.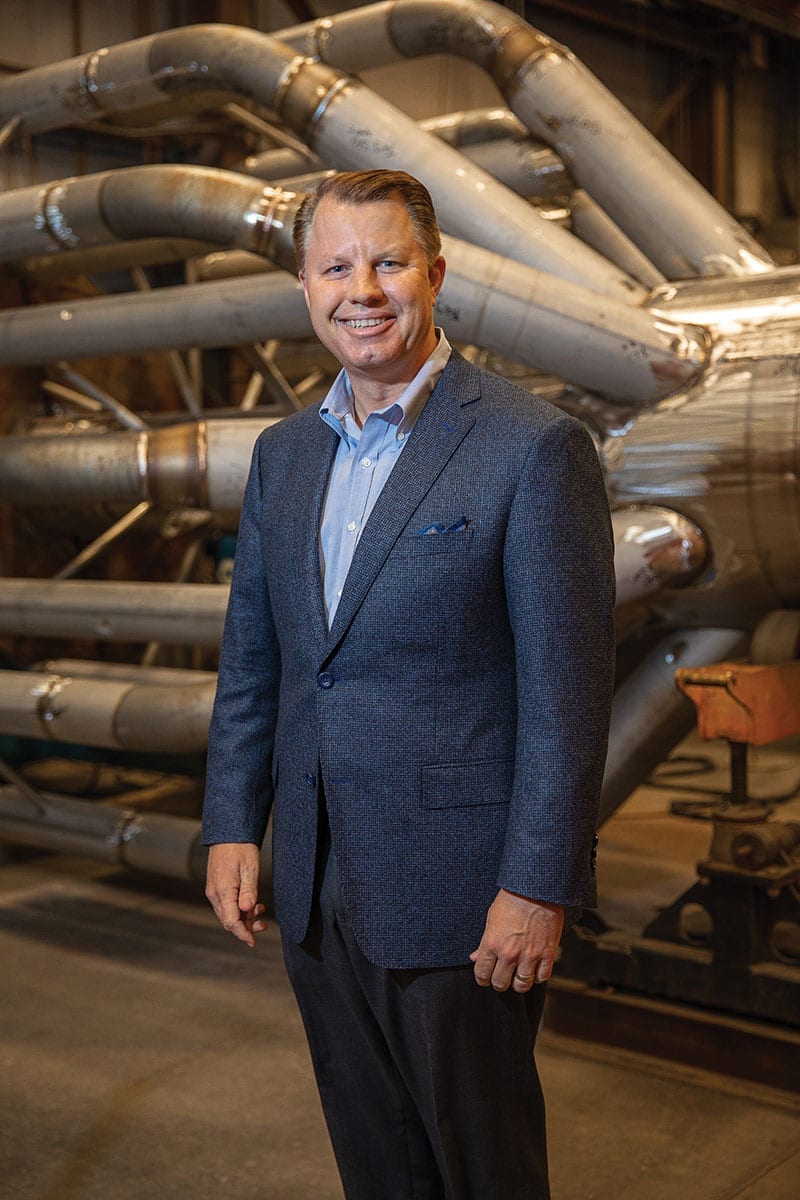 Oklahoma Standard,
Global Impact
This blend of where a company has been, where it is today and where it will go provides an overview of its success as an operation, whether it's a supplier of heavy machinery, high-tech human-resource software, health care, financial services, financial guidance or construction.
Each company has its story, and we take a glance their experiences, innovations and scopes of influence. Some of these workplaces have been around since before Oklahoma became a state. Others emerged in this century. Each has a culture special to it based upon its evolution.
---
The 185 companies in this list range in industry from architecture and accounting to manufacturing, health care and transportation. Each business appreciates its employees and helps to elevate them to their full potentials.


Accounting/Investing
Charles Schwab
OKC and Tulsa
Schwab, established in 1971, guarantees complete satisfaction for any transaction and will refund fees and commissions. Any losses that arise from unauthorized activity are also covered. Schwab combines algorithm-driven technology with credentialed advisers to help customers.
Eide Bailly
Norman, OKC and Tulsa
Eide Bailly's certified public accountants and consultants provide down-to-earth, relevant, straightforward advice to clients. The company, with operations in 15 states, began in 1917. The technology firm Boomi named Eide Bailly as its 2019 North American Partner of the Year.
HoganTaylor
OKC and Tulsa
Unity, service and dynamic solutions comprise HoganTaylor's core values; the company refers to them as HT3. HoganTaylor grew out of a merger in 2009 and has more than 300 employees, 39 of whom are partners and more than 100 of whom are certified public accountants.
Architecture
Butzer Architects and Urbanism
OKC
Butzer emphasizes three adjectives in its approach to clients: contextual, tactile and engaged. "Our designs result [from] the dialectic between conditions and client," the firm says. "Each project sustainably manifests an interpretation of its physical, climatic and cultural contours."
GH2 Architects
OKC and Tulsa
In addition to its general practice, with architecture, interior design, landscape architecture and cost estimating services, GH2 has specialty practices in hospitality, equine and historic preservation architecture, which has gained recognition. The firm, which began in 1973, also has a Phoenix office.
KKT Architects
Tulsa
To celebrate its 30th year, KKT underwent a company-wide exercise to project what its work would look like in the next 30 years. Vision 2049 was the result, with a central transportation hub between Tulsa and Oklahoma and a complex corridor of growth stretching toward both cities. From education and health care to historic renovation and multi-family housing, KKT covers myriad industries.
MATRIX Architects Engineers Planners, Inc.
Tulsa
One of MATRIX's biggest projects for 2019 has been the renovation of the Cox Business Center; completion is scheduled for August. Other notable projects include the Glenpool City Hall and Conference Center, and the Tulsa Technology Transportation Center in Broken Arrow. The firm offers everything from architecture and interior design to electrical and mechanical engineering.
Banking and finance
Arvest
Statewide
Arvest began as the Bank of Bentonville (Arkansas) in 1961 and has expanded through growth, mergers and acquisitions into Oklahoma, Kansas and Missouri. Its assets exceed $19 billion. In Oklahoma in 2018, Arvest secured 41 Small-Business Administration loans totaling $35.4 million.
Bank2
OKC
Owned by the Chickasaw Nation, Bank2 is one of the nation's largest lenders to Native Americans, Alaskans and Hawaiians and members of federally recognized tribes, with a focus on housing. Its charitable missions include drilling more than 200 clean-water wells for 60,000 people in Uganda.
BOK Financial
Tulsa
As one of the 25 largest banks in the country, BOK has $40 billion in assets. Its wealth-management strategies are built on three pillars: knowledge, process and oversight. "Our philosophy embraces the value of building meaningful relationships," CEO Steven Bradshaw says.
Communication Federal Credit Union
Statewide
This credit union began in 1939 as Pioneer Bell for telephone workers in Oklahoma City. It has since grown to 23 branches, 80,000 members and more than 200 employees. Bauer Financial Reports has recognized Communication Federal for its stability over the past 27 years.
First Fidelity Bank
OKC
This family-owned bank, which received its state charter in 1920, has 29 locations and more than 400 employees and contributes more than $500,000 each year to charities and nonprofits. It has capital of more than $153 million and assets totaling more than $1.7 billion.
MidFirst Bank
OKC
MidFirst is one of the largest privately owned banks in the United States with more than half a million customers nationwide and more than $20 billion in assets. MidFirst received the highest retail banking satisfaction score in the southwest region in the 2019 J.D. Power U.S. Retail Banking Satisfaction Study.
Oklahoma's Credit Union
OKC
OKCU, as it calls itself, has operated since 1954. It has joined with the group Keep It Local OK to produce a series of short videos spotlighting Oklahoma businesses. Keep It Local OK says the credit union "chooses to invest time and resources into making a difference in our community."
Oklahoma Central Credit Union
Tulsa
Oklahoma Central, which began in 1941 with 27 members and $628 in assets, has grown to 34,000 members and more than $574 million in assets. Its Oklahoma Central Foundation sponsors free financial literacy classes and awards annual scholarships of more than $10,000.
Red Crown Federal Credit Union
Mayes, Rogers and Tulsa counties
The Stanolind Oil and Gas Co.'s featured its Red Crown brand of regular lead-free gasoline. When 10 Stanoline employees got the charter to start a credit union in 1938, they adopted the Red Crown name and logo. It has grown to have more than $200 million in assets and 24,000 members.
Regent Bank
Tulsa
Regent began in Nowata in 1898 and retains a branch there, along with offices in Oklahoma City and Springfield, Missouri. One of its goals as a regional bank is to help small and mid-sized businesses prosper. The bank has steady, controlled growth with more than $600 million in assets.
Tinker Federal Credit Union
OKC
Oklahoma's largest credit union, in operation since 1946, has more than 392,000 members and more than $4 billion in assets. Members include workers at Tinker and Vance Air Force bases and 700 state companies. Tinker has joined Amazon to create seven sets of hub lockers for purchased items.
True Sky Credit Union
OKC
Eight workers at the Civil Aeronautics Administration, forerunner of the Federal Aviation Administration, began the credit union in 1946. True Sky has grown to 52,000 members and $580 million in assets and has branches throughout Oklahoma County and seven nearby counties.
TTCU
Tulsa
TTCU began as Tulsa Teachers Credit Union in 1934, when a handful of educators pooled $1,600 and kept the money in a cigar box in teacher Linnie Wilson's right-hand drawer at Central High School. Eighty-five years later, the credit union has 130,000 members and more than $1.9 billion in assets.
Tulsa Federal Credit Union
Tulsa
TFCU's widespread community involvement is notably seen as sponsor of the annual Tulsa Run, a fixture since 1978. Six U.S. government employees began the credit union in 1943; that half-dozen has grown to 56,000 members. TFCU stresses trust, integrity, teamwork and making a difference.
WEOKIE Federal Credit Union
OKC
The employees of Western Electric of Oklahoma (hence the acronym WEOKIE) began the credit union in 1969. A half-century later, it reaches throughout Oklahoma County and six nearby counties. In March, the WEOKIE Foundation awarded $50,000 in college scholarships.
Communication
AT&T
Statewide
This telecommunications giant has a long history in Oklahoma from its days as Southwestern Bell. More than 5,200 employees and another 5,500 retirees live in-state. Steve Hahn, president of AT&T Oklahoma, says the company is one of the largest private-sector employers in the state.
Cox Communications
OKC and Tulsa
Cox, with headquarters in suburban Atlanta, has a substantial presence as a cable TV, internet and security provider, and community sponsor in Oklahoma's two metropolitan areas, with naming rights to the Cox Business Center in Tulsa and Cox Convention Center in OKC.
U.S. Cellular
Statewide
In 1969, Chicago entrepreneur LeRoy Carlson launched Telephone and Data Systems under; U.S. Cellular sprouted as a subsidiary in 1983 and became a public company in 1988. Worldatlas.com lists U.S. Cellular as the fifth-largest wireless provider in the country with 5.1 million customers.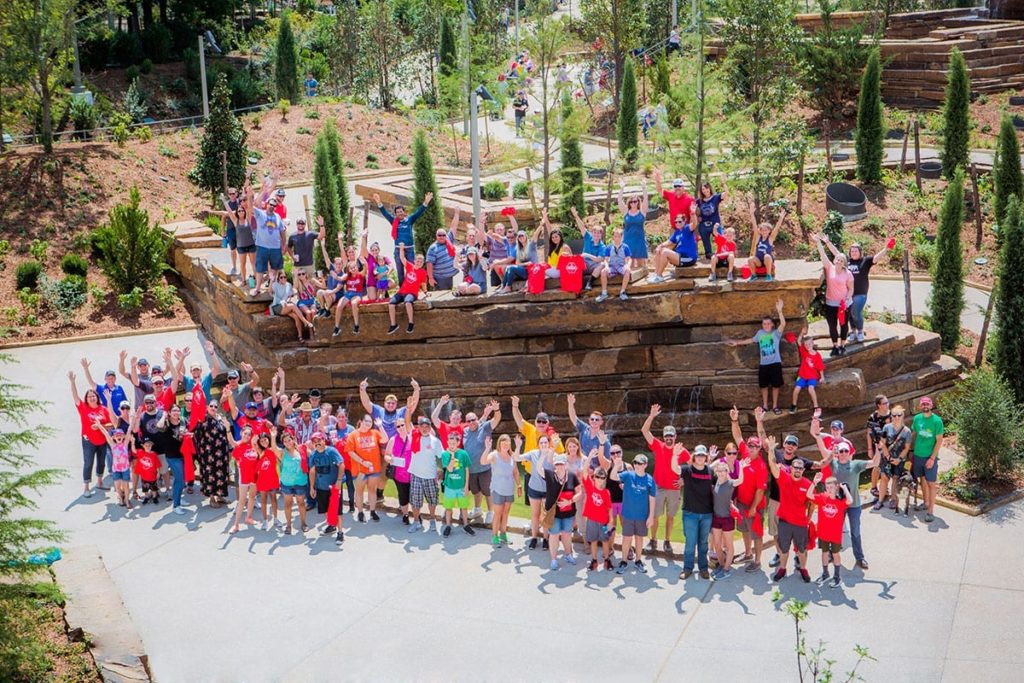 Construction
Cowen Construction
Tulsa
Four generations of the Cowen family have run the company since it began in Shawnee in 1896. Its projects have ranged from Oklahoma State University's student union and Tulsa Bone and Joint hospital to the Rose District Mixed Use Project in Broken Arrow and the Village on Main in Jenks.
Crossland Construction Co.
Tulsa
The company, founded in 1977 in the garage of Ivan "Red Iron" Crossland, has expanded to 35 states with its own heavy construction company (Crossland Heavy Contractors), in-house precast plant (Crossland Prefab), and a development and holding company (Crossland Realty Group).
Fleming Construction Group
Tulsa
Fleming's list of projects since its 1946 founding include automobile dealerships, schools, churches, banks, bowling alleys, indoor tennis courts, retail centers, industrial warehouses, manufacturing facilities and distribution centers. It offers pre-construction, construction and maintenance services.
Flintco
Tulsa
Flintco, founded in 1908, maintains eight full-service offices. The company is registered or licensed in 35 states and has built health-care, education, hospitality and sports facilities. Flintco's capabilities include concrete, steel erection, excavation, drywall, underground infrastructure and piping.
GE Johnson Construction
OKC
With additional offices in Colorado and Wyoming, Johnson Construction supports more than 320 community organizations and believes in building strong client relationships. In October, the firm joined the National Construction Safety Executives group, which has just 30 members at a time.
Home Creations
Moore
Since 1981, brothers Jalal and Mohammad Farzaneh have built houses in the Tulsa and Oklahoma City metropolitan areas as well as in Chickasha. All of its homes are energy efficient. Home Creations supports numerous charitable organizations, schools, sports teams and religious groups.
Manhattan Construction Group
Tulsa
Pioneer and home-builder Laurence Looney began the company in 1896 in Indian Territory. Since then, Manhattan has developed a diverse portfolio, from sports stadiums to health-care, government and casino facilities. The group recently won several ABC of Oklahoma Excellence in Construction awards.
Nabholz Corp.
OKC and Tulsa
Conway, Arkansas-based Nabholz broke ground on the Oklahoma Museum of Popular Culture in October in the Tulsa Arts District. R.D. Nabholz began the company somewhat by accident in 1949 when a stranger made an offer on a house that Nabholz was building for his soon-to-be bride.
Ross Group
Tulsa
Ross Group is a development, engineering and construction firm that has served commercial, private, industrial and government clients since 1979. Ross works hand-in-hand with clients to provide industry-leading solutions on projects across the country. By offering an integrated suite of services to fit any need in any market, Ross commits to making sure each project ends just as the client envisioned it.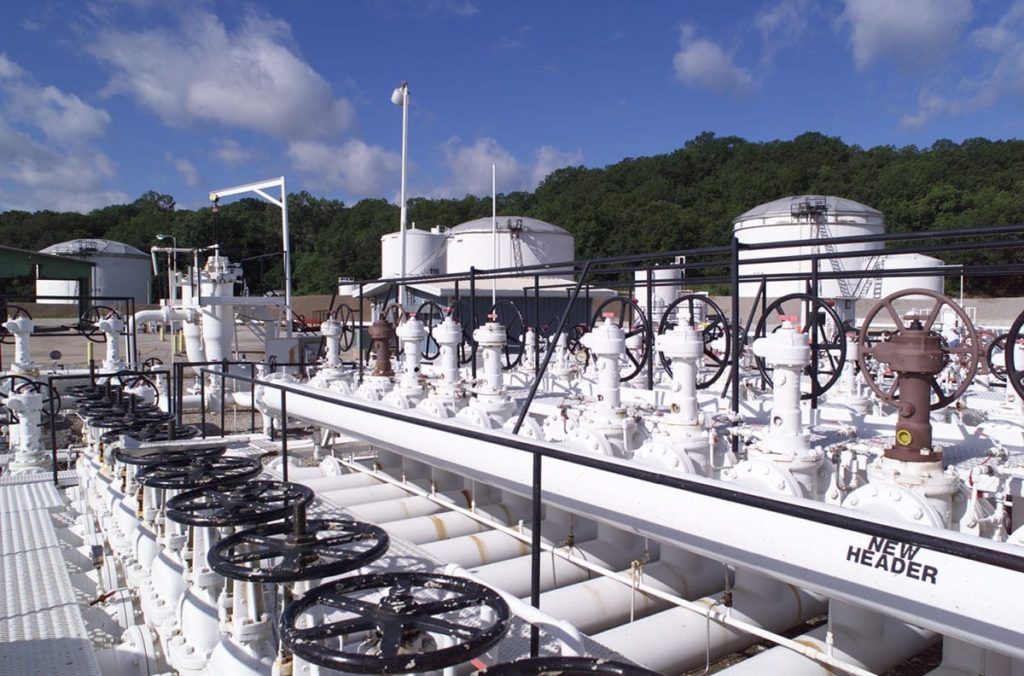 Distribution
Ben E. Keith Foods
Edmond
Ben E. Keith's sprawling plant, 476,456 square feet on 88 acres, employs around 500 people and includes an inventory of more than 15,000 items housed throughout eight different temperature zones. The facility manages the company's accounts in Oklahoma, Kansas, Missouri and Arkansas.
Contractors Supply Co.
OKC
Founded in 1956, this family-owned company has clients statewide and provides commercial construction supplies, tools, equipment and building materials. Its factory-trained mechanics also repair scores of machines and construction equipment. Its catalog of products and services is extensive.
Fabricut
Tulsa
Fabricut is one of the largest distributors of decorative fabrics in the world. Immigrants Joe Finer and Harry Guterman, two survivors of Nazi Germany, settled in Tulsa and began the company in the 1950s. Fabricut's dedication to customers is at the center of its business model.
LDF Sales and Distributing
Tulsa
In 1983, Chairman and CEO Larry D. Fleming founded the Wichita-based company, which distributes Coors, Miller, Boulevard, other beers, Red Bull and many wines, spirits and non-alcoholic beverages in Oklahoma and Kansas. LDF lists employees as first on its philosophical ladder.
Oilfield Specialty Distributors
OKC
Established in 1951, OSD serves the energy and industrial markets. OSD has been a warehouse distributor for Gates Rubber (hose applications and fabrications) since 1976 and a master distributor for Bowie Industries (pump applications) since 1986. It also distributes Rust-Oleum products.
Premium Beers of Oklahoma
OKC
Denny Cresap started the company in 1968 as a one-person, one-route delivery service. The firm is one of largest Anheuser-Busch distributorships in the country. In 2012, Anheuser-Busch bought Premium and its 33-acre warehouse and distribution center, which serves about 20 Oklahoma counties.
Red Rock Distributing
OKC
In 1937, Barney Brown Sr. and his two sons started a single gasoline station in Oklahoma City. Soon, they began selling fuel throughout town. The business has grown into a company that provides fuel sales and transportation services in Oklahoma and surrounding states.
Republic National Distributing Co.
OKC
Republic, with divisions in 19 other states and the District of Columbia, forged a partnership with Central Liquor, one of the oldest liquor license holders in Oklahoma. The 406,000-square-foot Oklahoma City plant serves all of the state's 77 counties. Republic has more than 9,500 associates.
Energy
Chesapeake Energy
OKC
Chesapeake is one of the largest oil and natural gas producers in Oklahoma with 1,870 employees and locations covering 768,000 acres. The energy produced by Chesapeake wells roughly equates to powering 1.6 million homes per day. The firm has field offices in Kingfisher and Weatherford.
Continental Resources
OKC
Harold Hamm has captained Continental since its inception in 1967. As one of the largest independent energy companies in the continental United States, it is the largest lease-holder of the Bakken field in North Dakota and Montana. Continental also has many plays in western Oklahoma.
Devon Energy
OKC
Founded in 1971, Devon is a Fortune 500 company that produces daily about 140,000 barrels of oil, 80,000 barrels of natural gas liquids and 575 million cubic feet of natural gas. The company has about 2,900 employees. Its main assets are in Oklahoma, Texas, New Mexico and Wyoming.
EOG Resources
OKC
EOG, based in Houston, has holdings in the Anadarko Basin in western Oklahoma. In 2018, EOG increased its dividend rate 31%, its production rate 19% and return on capital 15%. It also drills in Trinidad and Tobago, and China. It focuses on being a low-cost producer in high-return organic fields.
Magellan Midstream Partners
Tulsa
With about 1,300 employees, Magellan has a 9,700-mile refined products pipeline system with 53 connected terminals. It also has 25 independent terminals not connected to its pipeline system and a 1,100-mile ammonia pipeline system. Magellan spun off from Williams in 2001.
OGE Energy
OKC
As the parent company of Oklahoma Gas and Electric, OGE Energy has never reduced its dividend since going public in 1947. It has also increased its dividend for 11 consecutive years. OGE and its predecessor companies have operated for more than 116 years and serves 276 cities and towns.
ONE Gas
Tulsa
Divisions of ONE Gas include Oklahoma Natural Gas, the largest natural gas distributor in Oklahoma; Kansas Gas Service, the largest in Kansas; and Texas Gas Service, the third largest in Texas. Its major markets are Oklahoma City, Tulsa, Kansas City, Wichita, Topeka, Austin and El Paso.
ONEOK
Tulsa
Founded in 1906 as an intrastate natural gas pipeline business, ONEOK is a Fortune 500 and S&P 500 company. It has one of the nation's premier natural gas liquids systems, connecting supplies in the Mid-Continent, Permian and Rocky Mountain regions with key market centers.
Phillips 66
Bartlesville and Ponca City
Phillips still has a substantial office (about 2,000 workers) in Bartlesville, where L.E. and Frank Phillips founded the company in 1917. The Ponca City refinery, begun by E.W. Marland in 1914, is under the Phillips 66 flag after ConocoPhillips split in 2012. That facility has about 960 employees.
SandRidge Energy
OKC
SandRidge, with about 300 employees, focuses its drilling on the "stack play" in Major, Woodward and Garfield counties. It also has a large presence in the North Park Basin in Jackson County, Colorado. This year marked a transition as Paul McKinney took over as president and CEO.
SemGroup
Tulsa
SemGroup moves energy across North America through a network of pipelines, processing plants, refinery-connected storage facilities and deep-water terminals with import and export capabilities. SemGroup serves as a connection between upstream oil and gas producers and downstream refiners and end users.
Williams
Tulsa
Williams, with more than 5,000 employees, is a leader in the industry. In 1908, brothers Miller and David Williams began a construction and pipeline business. They moved to Tulsa in 1919. The firm, known for decades as Williams Brothers, became Williams Companies and now simply Williams.
Engineering
Advance Research Chemicals
Catoosa
Dayal T. Meshri recognized the need for high purity inorganic fluorine compounds, so he started ARC with two employees in 1987 to provide these materials at competitive prices. The company, with more than 125 workers, takes up more than 300,000 square feet of space at the Port of Catoosa.
CEC
OKC
This company specializes in transportation design and planning; mechanical, electrical, structural, and civil engineering; power delivery design and inspection; surveying and mapping services; construction management; materials testing; airport design; and bridge design and inspections.
Crafton Tull
Tulsa
Crafton Tull is a civil engineering, surveying, architecture, landscape architecture and planning firm with more than 200 employees working out of 10 offices across Oklahoma and Arkansas. The firm began in 1963. Among its more notable projects is ONEOK Field in downtown Tulsa.
Guy Engineering
Tulsa
Guy Engineering Services is a consulting firm with extensive experience in civil engineering and land surveying. Since 1987, the company has been providing quality design work on hundreds of projects with services including highway/road design, bridge inspection, hydrology and subsurface utility engineering.
Linde Engineering North America
Tulsa
Linde, based in Dublin, has developed and optimized gas processing, separation and liquefaction technologies for 140 years. Its Tulsa operation provides technology, engineering, procurement and construction services to companies specializing in refining, petrochemicals and deep cryogenics.
Wallace Engineering
OKC and Tulsa
This firm, founded in 1981, has offices in Oklahoma's two largest cities, along with Atlanta, Denver and Kansas City. Among its projects is the Arts and Humanities Council of Tulsa's Hardesty Arts Center (known as ahha), a four-story, 42,500-square-foot visual arts venue in the Arts District.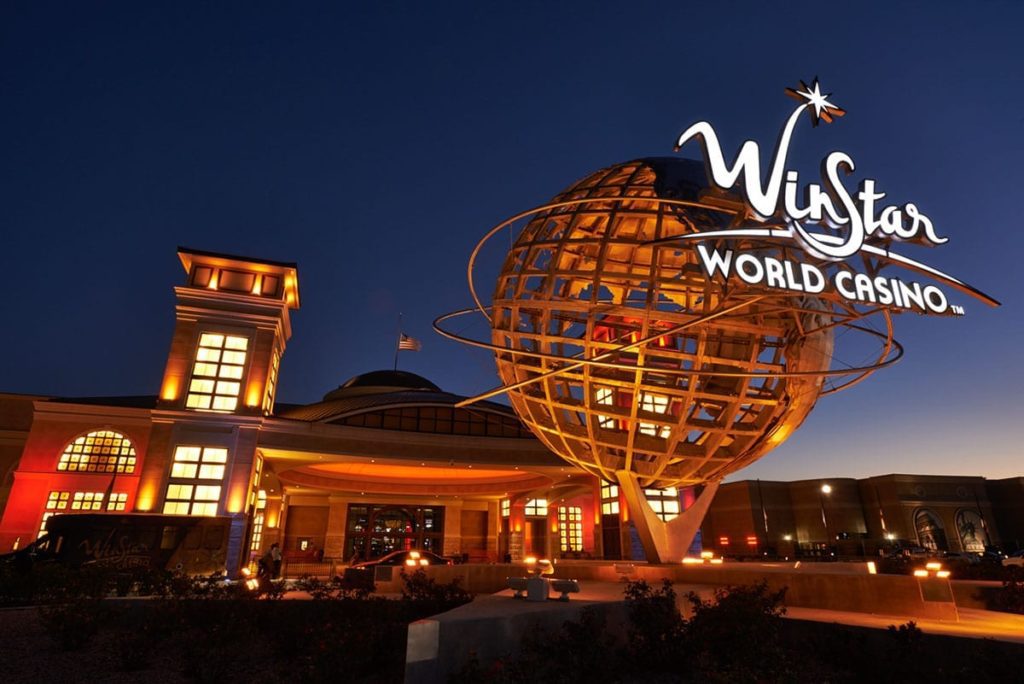 Entertainment
ASM Global
OKC and Tulsa
In October, AEG Facilities, an innovator in live entertainment venues, and SMG, an award winner in venue management and marketing, merged to become ASM Global. The Tulsa division manages the BOK and Cox Business centers; the Oklahoma City office manages Chesapeake Arena.
BOK Center
Tulsa
BOK Center closed its fiscal year in June with its second-busiest and most profitable year, with the soldout seven nights of Garth Brooks performances in 2015 being the highest. Elton John and Bob Seger stopped at the BOK on their 2019 farewell tours. Metallica drew a record 19,288 fans.
Chesapeake Energy Arena
OKC
Originally known as the Ford Center, the Peak is home to the state's only major professional sports franchise, the NBA's Oklahoma City Thunder. The facility, opened in 2002, is owned by the city of Oklahoma City and has 581,000 square feet of space. It's had more than 10 million visitors.
Choctaw Casino and Resort
Durant
Visitors have a choice of staying in the Grand Tower, the Spa Tower, the Choctaw Inn or the elaborate RV park. Gaming, swimming, shopping, dining, bowling, movie-watching and arcade-playing await. A major expansion of the facility is expected to be completed in 2021.
Downstream Casino Resort
Quapaw
Tucked just south of Kansas and west of Missouri in the far northeastern corner of Oklahoma, Downstream is owned and operated by the Quapaw Nation of Oklahoma. Restaurants feature farm-to-table products, including herbs and honey grown on-site, to promote sustainable agriculture.
FlyingTee
Jenks
Part of the RiverWalk Crossing owned by the Muscogee (Creek) Nation, FlyingTee sits along the west bank of the Arkansas River. The 53,000-square-foot facility has three levels to drive golf balls, play simulated rounds of golf and other games, and eat and drink at several restaurants.
Grand Casino and Resort
Shawnee
This Citizen Potawatomi Nation facility has more than 125,000 square feet of gaming space, along with a 14-story hotel tower with 262 rooms and Oklahoma's only keno lounge. Banquet and meeting rooms total more than 20,000 square feet in area. The FireLake Golf Course is 12 miles east.
Hard Rock Hotel and Casino
Catoosa
Owned by the Cherokee Nation, the Hard Rock has 454 rooms and suites with shuttles to Tulsa International Airport and the Gathering Place. In addition to several dining options are other amenities, such as the Cherokee Hills Golf Club, a spa, a business center, a fitness center and shopping.
Oklahoma City Thunder
OKC
Oklahoma's only major professional sports franchise has begun its 12th season in the state capital. The Thunder oversees scores of community outreach programs with Thunder Cares, which strives to create a positive impact on the greater Oklahoma City community.
Osage Casino Hotel
Tulsa
The complex's Nine-Band Brewery features craft beers made on the premises. An additional tower of hotel rooms is scheduled to open in the fall. Paintings in rooms are done by Osage artists. The tribe also has casinos in Bartlesville, Hominy, Pawhuska, Ponca City, Sand Springs and Skiatook.
River Spirit Casino Resort
Tulsa
This jewel in the Muscogee (Creek) Nation's enterprise combines the quirkiness of Jimmy Buffet Magaritaville with architecture, designs and artwork that reflect tribal values. Eight restaurants and bars are spread across the complex, which sits along the east bank of the Arkansas River.
Riverwind Casino
Norman
The 219,000-square-foot casino, owned by the Chickasaw Nation, has a high-stakes lounge, more than 2,800 computerized games, and off-track betting on horse races around the country, in addition to traditional gaming tables. The Showplace Theatre features nationally known talent.
Topgolf
OKC
Topgolf has 63 U.S. locations and three in England. The Oklahoma City venue features 100 climate-controlled hitting bays, more than 200 large-screen TVs, a rooftop terrace with a fire pit, competitive leagues for various skill levels, golf instruction and classes, and a kids zone.
WinStar World Casino and Resort
Thackerville
This Chickasaw Nation facility boasts having the world's largest casino with more than 600,000 square feet of gaming. Overnight visitors can stay in the two Pool Towers, the Casino Tower, the Inn or Fun Town RV Park (which has its own clubhouse, pavilion and set of walking trails).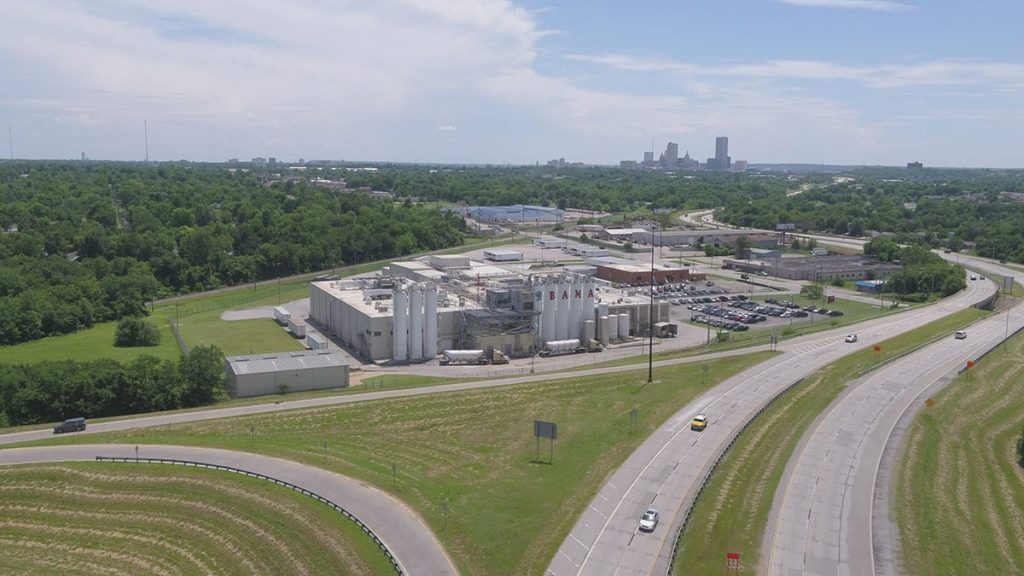 Food, beverage, convenience
Bama Companies
Tulsa
From its origins literally out of the kitchen of Cornelia Alabama Marshall, Bama has earned a B Corp certification, a global recognition that "can transparently benchmark and measure the impact we have with our team members, suppliers, customers, community and environment," the company says.
Love's Travel Stops and Country Stores
OKC
Founded in 1964, Love's employs more than 25,000 people at more than 500 locations in 41 states. Love's also owns Trillium, Speedco, Musket Corp. and Gemini Motor Transport, along with storage facilities in Missouri, Nevada and Texas. It sponsors NASCAR driver Michael McDowell.
QuikTrip
Tulsa
Fortune magazine routinely rates QT as one of the nation's best companies, mainly because of low employee turnover. More than 600 of its 20,000 plus employees have worked for the company for more than 20 years. QuikTrip has more than 800 stores in 11 states and is an $11 billion company.
Reasor's
Tahlequah
This employee-owned grocery chain, with Jeff Reasor (son of the founder) at the helm, employs more than 2,500 people at its 17 locations in Northeastern Oklahoma. Reasor's, proud of its Oklahoma roots, supports more than 120 local farms and small businesses by featuring their products.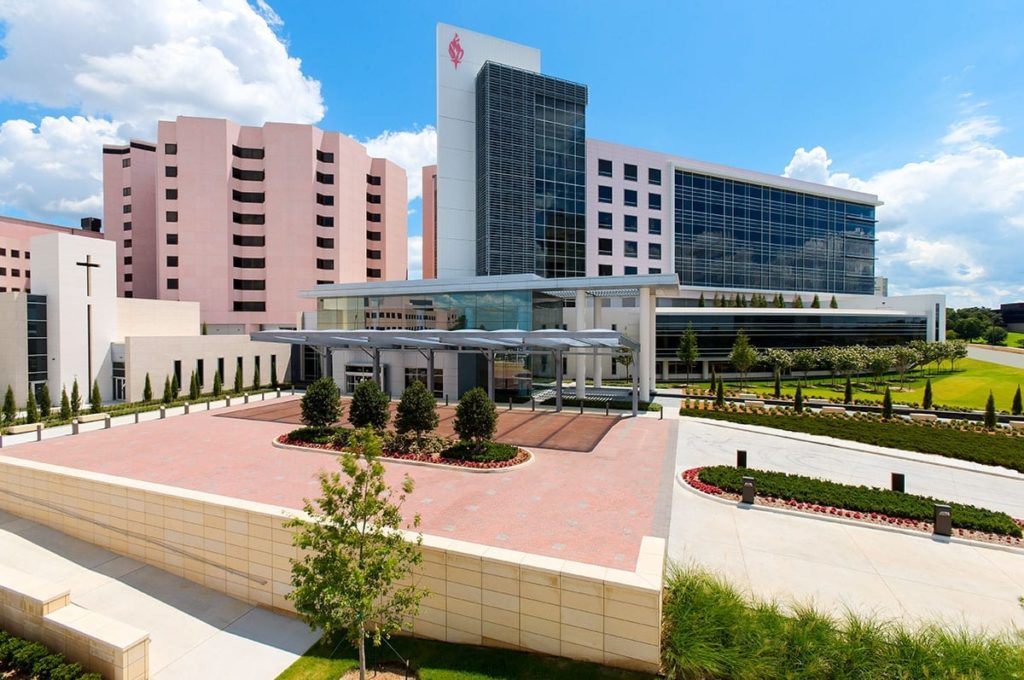 Health care
Advanced Orthopedics of Oklahoma
Tulsa
Advanced differs from physicians' groups affiliated with a hospital system. By preserving its independence, the organization focuses on a patient-centered approach and the doctor-patient relationship. Advanced has numerous clinics and out-patient physical therapy centers in Northeastern Oklahoma.
Ascension St. John Health System
Tulsa
St. John's Hospital opened in 1926 and has grown into a regional network that includes hospitals in Tulsa, Owasso, Sapulpa, Bartlesville and Broken Arrow, along with health clinics throughout Tulsa County. Ascension is one of the leading non-profit Catholic health systems in the United States.
Cancer Treatment Centers of America
Tulsa
The Tulsa facility, one of five hospitals in the nationwide provider's network, searches for innovative treatments for cancer patients whenever possible. This includes enrolling qualified patients in carefully selected clinical trials. The center also provides genomic testing and targeted therapies.
Center for Orthopaedic Reconstruction and Excellence
Jenks
The $45 million center is an affiliate of the Bristow Endeavor health-care system. The 51,000-square-foot facility has six operating rooms, four procedure rooms, 25 in-patient beds and a physical therapy wing. The facility, like others in the Bristow system, aims to help patients in rural areas.
Dean McGee Eye Institute
OKC
The institute is home to the University of Oklahoma's Department of Ophthalmology. The facility, near the Capitol, employs more than 300 people in metropolitan Oklahoma City. Satellite facilities are in northwest Oklahoma City, Edmond and Lawton. Subspecialists also see patients in Enid.
Eastern Oklahoma Ear, Nose and Throat
Tulsa
Since 1975, this group has grown to be the largest ear, nose and throat clinic in eastern Oklahoma. The clinic offers ENT physicians, a physician assistant, a nurse practitioner and audiologists for a full spectrum of care. Doctors treat patients ranging from newborns to senior citizens.
Hillcrest Medical Center
Tulsa
This 620-bed hospital, nearly a century old, has many specialty units, including the Alexander Burn Center, the Peggy V. Helmerich Women's Health Center, the Spine and Orthopedic Center, the Kaiser Rehabilitation Center, the Center for Diabetes Management and the Oklahoma Heart Institute.
INTEGRIS
OKC
This network includes more than 14 hospitals, 1,900 licensed beds and 2,500 doctors. The state's largest nonprofit, Oklahoma-owned health-care system promotes wellness and disease prevention. Sixty percent of Oklahomans live within 30 miles of an INTEGRIS facility or physician.
McBride Orthopedic Hospital
OKC
In 1923, orthopedic surgeon Earl McBride founded his eponymous clinic in a little red-brick home with four upstairs rooms for patients needing overnight stays. It was the first facility of its kind in the Southwest. The physician-owned group now has 33 physicians and more than 750 staffers.
Mercy Hospital
OKC
In 1947, the Sisters of Mercy bought the Oklahoma City General Hospital, but the origins of their mission date to Dublin in 1827, when Catherine McAuley created a religious order not bound to the rules of the cloister. Mercy now has nine hospitals in Oklahoma.
Norman Regional Hospital
Norman
Norman Regional, founded in 1946, has three facilities, including one in Moore, and has nearly 400 beds and more than 350 physicians among its 3,000-plus employees. The health system's foundation helps to provide a nurse or health assistant in each of the 24 schools in the Norman district.
Oklahoma Proton Center
OKC
This facility's physicians, Mark Storey and John Han-Chih Chang, have more than 50 years combined experience in radiation oncology. The center, which has successfully treated more than 3,000 patients, was the earliest adopter of proton therapy treatments for cancer in the state in 2009.
The Orthopaedic Center
Tulsa
This group's 11 physicians and nine physician assistants treat patients in four locations. One of its many treatments is stem-cell therapy for those with knee, hip or shoulder osteoarthritis, rotator cuff tendinitis, Achilles tendinitis, chronic bursitis, meniscal tears and degenerative arthritis.
Oklahoma State University Medical Center
Tulsa
This complex, begun in 1947 as Oklahoma Osteopathic Hospital, is a full-service hospital with 20 clinics throughout Tulsa County. As one of the largest osteopathic teaching hospitals in the country, it trains more than 150 residents each year. Its has 195 licensed beds and 15 licensed bassinets.
OU Medicine
OKC
OU Medicine, with its academic partner, the University of Oklahoma Health Sciences Center, is the state's only comprehensive academic health system of hospitals, clinics and centers of excellence. It has 11,000 employees and more than 1,300 physicians and advanced-practice providers.
Saint Francis Health System
Tulsa
Founded in 1960, Saint Francis Health System is a private, Catholic, not-for-profit organization that is locally led and focused on serving eastern Oklahoma. Their 100 locations, 10,000 employees, 700 volunteers and 1,000 physicians are united by one mission: to extend the presence and healing ministry of Christ in all they do.
SSM Health St. Anthony Hospital
OKC
Founded in 1898, Oklahoma's oldest hospital has specialties in emergency, trauma, cardiovascular, cancer, behavioral health, stroke, bone and joint care. St. Anthony is part of SSM Health, which has nearly 40,000 employees and 11,000 providers in Oklahoma, Missouri, Illinois and Wisconsin.
Stephenson Cancer Center
OKC
Stephenson is the state's only cancer center to be designated by the National Cancer Institute, a distinction it received in 2018, and just one of 71 such designated cancer centers in the nation. With more than 100 cancer experts, Stephenson houses Oklahoma's largest oncology practice.
Triad Eye Institute
Tulsa
With three facilities in Tulsa, along with clinics in Grove, McAlester and Muskogee, Triad Eye Institute opened its doors in 1986 as Triad Eye Medical Clinic. Among Triad's services are Lasik, implantable contact lenses, cornea care, glaucoma and cataract treatments, and oculoplastics.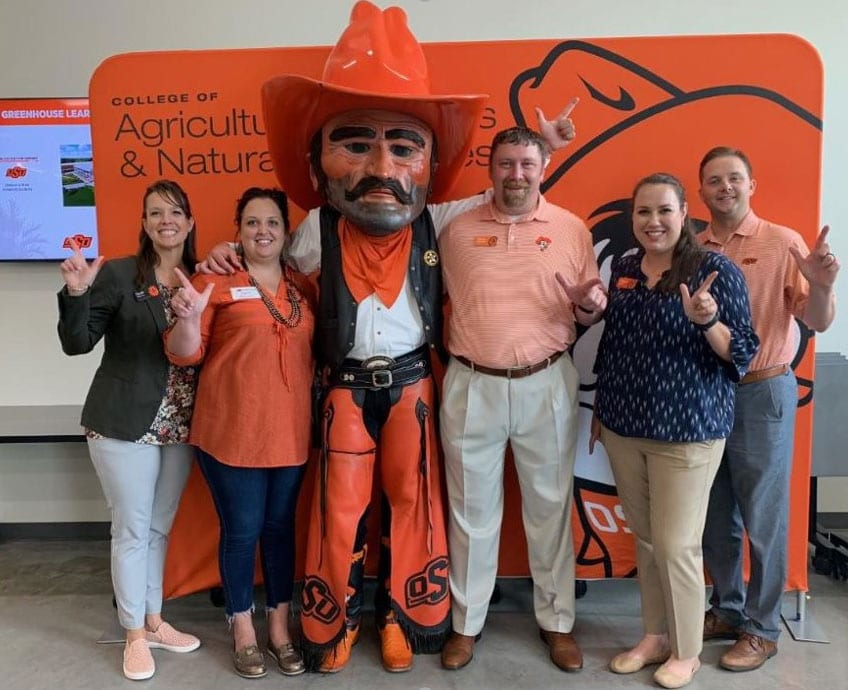 Higher education
Cameron University
Lawton
A year after statehood in 1907, the state legislature created six regional agricultural high schools. E.D. Cameron, Oklahoma's first state superintendent, is the namesake of the Lawton campus, which grew into a four-year university by 1966. It offers nearly 50 degrees to its 6,400 students.
Mid-America Christian University
OKC
Founded in 1953 as South Texas Bible Institute in Houston, the school moved to Oklahoma City in 1985 and became Mid-America. The university has about 1,200 undergraduates with nearly 90 degree programs in English, education, music, math, science, business and behavioral science.
Northeastern State University
Tahlequah
NSU was founded as the Cherokee National Female Seminary in 1846 and its connection to the Cherokee Nation remains intact on the Tahlequah campus, which prides itself as a top four-year institution serving Native students. NSU also has robust campuses in Broken Arrow and Muskogee.
Oklahoma Baptist University
Shawnee
Founded in 1910 by the Baptist General Convention of Oklahoma, OBU sits on 226 acres and offers 10 bachelor's degrees in 88 areas of study. Its 2,000-plus students from 37 states and 40 countries are taught by more than 100 faculty members, a 13-to-1 teacher-student ratio.
Oklahoma City University
OKC
This Methodist university traces its roots to 1904, when city leader Anton Classen helped establish Epworth University. Today, the school, in the heart of Oklahoma City's Uptown District, has more than 1,700 undergraduate and 600 graduate students and an 11-to-1 student-faculty ratio.
Oklahoma City Community College
OKC
Founded in 1972, OCC educates more than 24,000 students each year
with many of those being first-generation collegians. In June, the school launched its online speech-language pathology assistant program, the first of its kind in the state. It has more than 80 associate degree programs.
Oral Roberts University
Tulsa
ORU, founded in 1963 by its namesake, is one of the largest Christian liberal-arts colleges in the country. More than 4,000 students from all 50 states and 106 nations matriculate to ORU. Its top five majors are ministry and leadership, business administration, nursing, psychology and engineering.
Oklahoma State University
Stillwater
Oklahoma Agricultural and Mechanical College began Dec. 25, 1890, as a land-grant institution with a mission of making college accessible to as many students as possible. Today, OSU, with students from all 50 states, takes pride in its designation as one of America's healthiest colleges.
Oklahoma State University Center for Health Sciences
Tulsa
This complex comprises the College of Osteopathic Medicine, the School of Biomedical Sciences, the School of Forensic Sciences, the School of Health Care Administration and the School of Allied Health. A primary goal is fulfilling the health-care needs of rural and underserved Oklahomans.
Oklahoma State University Institute of Technology
Okmulgee
As the state's only applied-technology university, OSU Tech sees nearly 90% of its graduates find jobs upon graduation. The school, founded in 1946, partners with global corporations to develop academic coursework and practical training environments, so graduates hit the ground running.
Rogers State University
Claremore
The college on the hill, founded in 1909, has its own public television and radio stations and a 100-acre nature preserve. The Claremore campus and its host city have had a symbiotic relationship for more than 100 years. RSU, with campuses in Bartlesville and Pryor, has about 4,600 students.
Southeastern Oklahoma State University
Durant
Half of Southeastern's nearly 5,000 students are the first in their families to attend college, and 28% are Natives. These statistics reflect the university's mission to provide affordable education to a diverse population. Southeastern also ranks seventh in the nation for graduating Native students.
Tulsa Community College
Tulsa
Tulsa Community College is the largest provider of transfer students in the state of Oklahoma, with most going to Oklahoma State, Northeastern State, Langston and Rogers State universities and the universities of Oklahoma and Tulsa. TCC has four campuses and educates more than 25,000 students a year.
University of Tulsa
Tulsa
TU, begun in 1894 as Henry Kendall College in Muskogee, moved to Tulsa in 1907. The school has more than 4,000 students with 60-plus undergraduate degrees, 40-plus master's programs and 16 doctoral degree options. In October, it announced an advanced degree in cyber research.
University of Central Oklahoma
Edmond
Oklahoma's third-largest university with more than 16,000 students, UCO has more than 100 undergraduate areas of study and 70-plus graduate programs. This year, Patti Neuhold-Ravikumar was named the 21st president of Central and became the first woman to lead the school.
University of Oklahoma
Norman
OU is a research university founded in 1890 with more than 170 academic programs. OU's mission follows that of David Ross Boyd, the school's first president. When he stepped off a train to see the prairie that became the school, he is said to have exclaimed, "What possibilities!"
University of Science and Arts of Oklahoma
Chickasha
USAO is a publicly funded, small liberal-arts school. Among its programs is the Neill-Wint Center for Neurodiversity, which assists students with autism spectrum disorder in the transition to college. USAO also has pre-professional special programs for dentistry, medicine, nursing, pharmacy and veterinary medicine.
Human resources and employment
Express Employment Professionals
OKC
This nationwide company, with headquarters in Oklahoma City, has 30 offices in the state. Founded in 1983 by Bill Stoller and Bob Funk, Express annually employs more than 566,000 people across 800-plus franchise locations. According to its website, Express has found jobs for more than 6 million people.
Key Personnel
Tulsa
Key, founded in 1978, has an additional office in Bartlesville. It's a certified woman-owned business that believes diversity and inclusion is integral to the success of its clients, workforce and vendors. Key helps workers find administrative, financial, industrial, legal, medical and technical jobs.
Robert Half
OKC and Tulsa
Robert Half is the world's first and largest specialized staffing firm. With more than 325 locations worldwide, including Oklahoma City and Tulsa, Robert Half places professionals on a temporary and full-time basis in the accounting/finance, technology, legal, creative and administrative fields.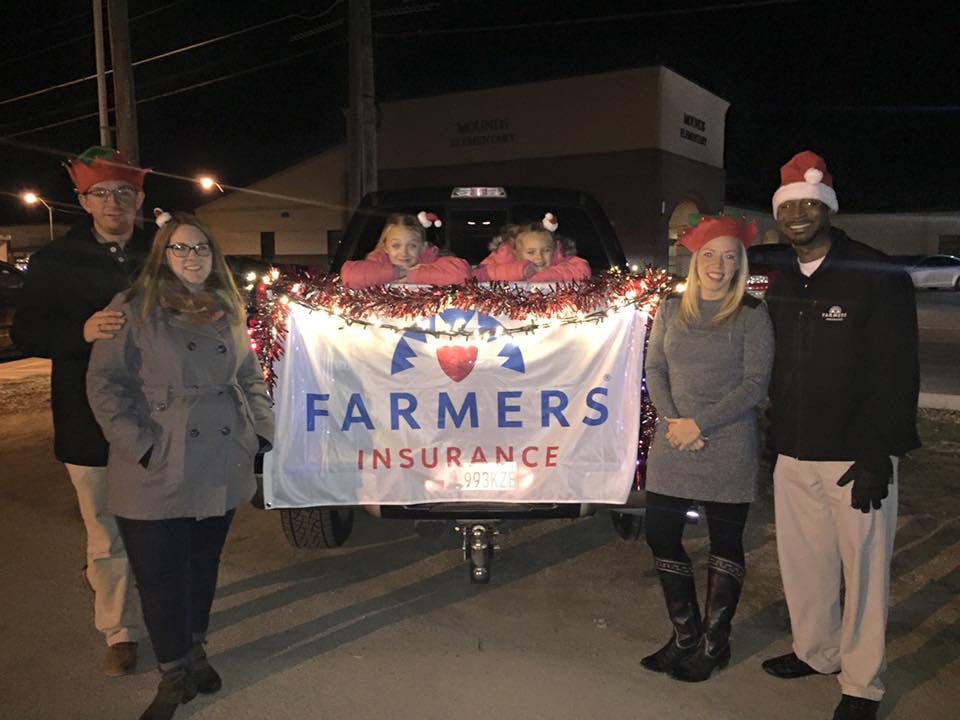 Insurance
American Fidelity Assurance
OKC
American Fidelity, founded in 1960 by C.B. and C.W. Cameron, is a family-owned company with more than 1,800 employees. It provides supplemental insurance products to help people, especially in the education, public, automotive and health-care sectors, cover medical expenses.
Blue Cross and Blue Shield of Oklahoma
Statewide
Blue Cross and Blue Shield is a division of Health Care Service Corporation, which has more than 16 million members in Oklahoma, Texas, Illinois, Montana and New Mexico. The company embraces open lines of communication by its employees, inclusion in all its forms and bold feedback.
CommunityCare
Tulsa
Serving Oklahoma since 1993, CommunityCare offers HMO, PPO, Medicare HMO and Medicare Supplemental plans. CommunityCare, owned by the Saint Francis and Ascension St. John health systems, is dedicated to providing cost-effective services to its clients.
Farmers Insurance
Statewide
Farmers has hundreds of agents in scores of towns and cities in Oklahoma. Farmers, begun in 1928, sells insurance for vehicles, homes and small businesses. It carries more than 19 million individual policies across all 50 states via 48,000-plus agents and nearly 21,000 employees.
GlobalHealth
OKC and Tulsa
GlobalHealth is an Oklahoma-based HMO covering individuals in all 77 counties. GlobalHealth utilizes predictive data technology as a foundation to deliver affordable premiums. The company focuses on federal, educational, state and municipal employees, along with Medicare clients.
State Farm
Statewide
State Farm has hundreds of agents across Oklahoma. The company began in 1992, when G.J. Mecherle sold his first auto policy. The nationwide firm has more than 58,000 employees and more than 19,000 independent agents, who manage 83 million policies and accounts throughout the country.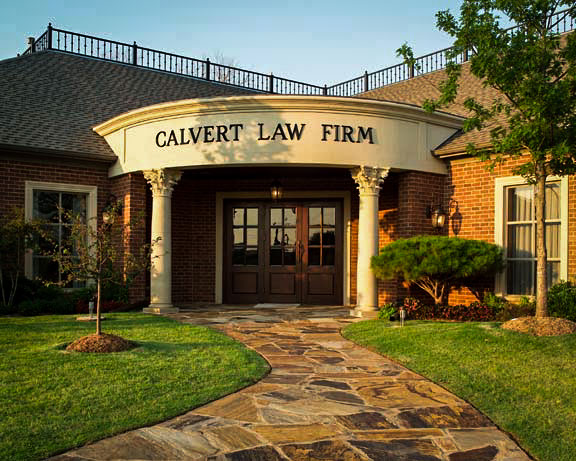 Law firms
Barkett Law Firm
Tulsa
Barkett represents accident victims and injured consumers throughout Oklahoma, as well as out-of-state clients on referral. Founder Michael Barkett has nearly two decades of experience in personal injury practice and more than 10 years of experience specifically as a plaintiff's attorney.
Barrow and Grimm
Tulsa
Established in 1976, Barrow and Grimm is a full-service firm known for commercial, civil, construction, surety, estate, employment and labor law. This year, one of the firm's partners, Brad Heckenkemper, was reappointed to the Oklahoma Court on the Judiciary. Fifteen of its staff have been named as Super Lawyers, Rising Stars, AV Preeminent Lawyers and Best Lawyers.
Calvert Law Firm
OKC
Calvert, combining business acumen with legal knowledge, has long-term relationships with a broad base of individuals, small and mid-sized businesses, and Fortune 500 companies. Calvert is also a resource for out-of-state attorneys seeking co-counsel in Oklahoma's trial and appellate courts.
Crowe and Dunlevy
OKC and Tulsa
Since 1902, Crowe and Dunlevy has provided comprehensive legal services to clients ranging from individuals to Fortune 500 companies across the nation and the world. The firm, with headquarters in Oklahoma City and another office in Dallas, offers counsel in nearly 30 practice areas.
Doerner Saunders Daniel and Anderson
Tulsa
Doerner is a diverse, sophisticated, down-to-earth firm in the civil matters it handles and in its personnel. Not a cookie-cutter company, the firm and its employees believe there is always more than one approach to a problem. The firm can handle cases in dozens of industries from aerospace to retail.
Echols and Associates
OKC
Echols has more than 75 years of combined attorney experience and represents clients in complex family law issues. The firm, which serves the entire state but focuses on clients in central Oklahoma, offers a blend of seasoned knowledge, fresh, young perspectives and strong academic credentials.
Hammons, Hurst & Associates
OKC
This firm represents workers who are the subjects of discrimination, sexual harassment and retaliation, as well as employees who have been denied unemployment benefits or were wrongfully terminated. The firm also works diligently to redefine, expand and improve discrimination law statewide.
Jones Gotcher
Tulsa
Jones Gotcher, in business for more than 50 years, has its lawyers participate in annual development programs. The 30-person firm is large enough to accept any assignment but small enough to deliver personal attention. The firm also stresses community involvement and charitable work.
Latham Steele Lehman
Tulsa
For a "bet-the-company" case, a complicated financial transaction or a complex commercial matter, LSL lawyers have extensive trial experience (more than 300 jury trials). Its appellate team has participated in numerous published opinions in the state and federal courts of Oklahoma.
Mahaffey and Gore
OKC
Mahaffey and Gore offers a variety of seasoned attorneys in energy law. The firm has focused on oil and natural gas law since its founding in 1980. It also has clients needing help with general business, civil, product-liability and real-estate law.
McIntyre Law
OKC
McIntyre serves clients who have suffered personal injuries as a result of the negligence of another. It is committed to improving the lives of individuals and leveling the playing field against unscrupulous companies. Owner Noble McIntyre focuses on drug litigation and catastrophic injury cases.
Smolen Law
Tulsa
Nicknamed the Alpha Firm, Smolen takes cases involving motor vehicle accidents, wrongful death, catastrophic torts, insurance bad faith, medical malpractice, nursing home neglect and abuse, product liability, civil-rights violations, employment law, workers compensation and premises liability.
Stange Law Firm
Tulsa
Stange, which also has 19 other offices in Missouri, Kansas and Illinois, focuses on family law. Founded in 2007, Stange has ranked as one of the fastest growing law firms in the United States by Law Firm 500. Stange encourages its attorneys to participate in community activities and charities.
Tawwater Law Firm
OKC
Tawwater is a personal-injury firm that has represented and litigated on behalf of consumers and workers for more than 36 years in Oklahoma City. It represents the people of Oklahoma and never big businesses, insurance companies or those who injure fellow Oklahomans.
Manufacturing and industrial supply
AAON
Tulsa
The company began in 1988 with the acquisition of the heating-ventilation-air conditioning division of John Zink Co. AAON engineers, manufactures, markets and commercially sells semi-custom HVAC equipment. Its Tulsa office and manufacturing space total 1.51 million square feet and the company employs more than 2,000 people.
Advantage Controls
Muskogee
This family-owned-and-operated enterprise, founded in 1994, serves the water-treatment industry locally and globally. Advantage offers a wide range of controllers, metering pumps and accessories. It takes calculated risks with testing and innovations, and has won numerous awards for innovation and customer service.
AG Equipment
Broken Arrow
Founded in 1979 by Grady Ash, this fabrication and assembly firm is privately owned and has grown from five to 400-plus employees. With clients around the world, AG builds compressor packages for gas-gathering, transmission, production, process, storage and instrument air applications.
Air Assurance
Broken Arrow
Air Assurance began in 1985 with Mike and Narissa Rampey, and was joined in ownership by son David in 2003. The firm offers full service heating, air conditioning, ventilation and plumbing in metropolitan Tulsa. Air Assurance contributes to many Broken Arrow and Tulsa charitable groups.
Airco Service
Langley, OKC and Tulsa
Airco, the official heating and air company for the OKC Thunder and Oklahoma Costco locations, also works on plumbing and electrical projects and problems. In 1961, John and Louise Boyce began Airco, which has more than 200 employees and offers its services 24 hours a day, seven days a week.
Alfa Laval
Broken Arrow
In June, this Swedish company opened its expanded spiral heat exchanger production unit in Broken Arrow. The unit is adjacent to the air-cooled heat exchanger production space. Together, this Welded Competence Center offers customers access to high-efficiency, heat exchanger expertise.
Boardman
OKC
This fabrication company first opened its doors in 1910 as a tank and equipment manufacturer. By 1926, Boardman was the largest Oklahoma-based bridge builder; it also built firetrucks for nearly 70 years. Boardman serves the oil, natural gas, petrochemical, aviation, defense and other industries.
Callidus Environmental and Combustion Technologies
Tulsa
Callidus, part of Honeywell UOP, has combustion and environmental solutions by providing: reduced practical emissions for any application; technology for increased efficiency and yield; reduced time from investment to startup; and high-quality, globally sourced manufacturing.
CaptiveAire
OKC and Tulsa
CaptiveAire, a national manufacturer of commercial kitchen ventilation systems, has integrated kitchen packages that include hoods, exhaust fans, electrical controls, direct-fired heaters, grease duct systems, fire suppression systems, grease filters and utility distribution systems.
Centek Group
OKC
This global firm, with an office in Devon, England, specializes in centralizers, which give drilling teams 360-degree spaces around drill casings for applying cement or other completion materials. This year, Centek received another flawless audit by the American Petroleum Institute.
Dal-Tile
OKC and Tulsa
For more than 70 years, Dal-Tile has been a leading manufacturer and distributor of ceramic, porcelain tile and natural stone. The company, known for creating trend-setting styles, is committed to sustainable, eco-friendly processes and practices.
Delco Electric
OKC
This family-owned electrical contractor began in 1979. Among its projects in Oklahoma City are a Bass Pro Shops Outdoor World, the Devon Boathouse, a Whole Foods Market, Frontier State Bank and the Avana Arts District apartments. It offers a range of services, from engineering to design.
Ditch Witch
Perry
The motto of this 70-year-old company is, "We bleed orange," which is the signature color of its trenchers, drills, skid steers, fluid-management machines, vacuum excavators and other equipment. Ditch Witch is part of Charles Machine Works, a family-owned company with a global reach.
Goodyear
Lawton
This year, the tire manufacturer celebrated the 40th anniversary of its Lawton plant, the largest of the company's North American facilities. About 2,800 people work at the mile-long plant, which covers nearly 3 million square feet. Its latest expansion was geared toward making 17-inch tires.
John Zink Hamworthy Combustion
Tulsa
This long-time Tulsa company, now owned by Koch Industries, is a global leader in emissions-control and clean-air combustion systems. It specializes in burners, flares, flue gas treatment, gas recovery, landfill and biogas systems, thermal oxidizers, vapor control, heat transfer and other services.
Kimray
OKC
In 1948, a start-up revolutionized pressure regulation in the energy industry with a 3-inch pilot-operated, back-pressure regulator. Now, Kimray offers a broad array of controllers, valves, pumps, relays and monitors, and is a three-time recipient of the Oklahoma Ethics Consortium's Compass Award.
Kimberly-Clark
Jenks
The paper mill makes Cottonelle and Scott bath tissue, and Scott and Viva towels. A $120 million, 270,000-square-foot expansion, with completion expected in 2020, will produce Kleenex folded tissue and Scott bath tissue and add 50 jobs to the approximately 500 positions already there.
Matrix Service Co.
Tulsa
Founded in 1984, Matrix Service Co. and its divisions design, build and maintain infrastructure critical to North America's energy and industrial markets, including services for chemical and petrochemical plants, natural gas processing, tanks and terminals, and marine structures.
Oilfield Pipe and Supply
Dewey
OPS, begun more than 30 years ago, handles tons of new and used steel, in plate, pipe and coil form. It features steel-rolled and welded pipe, from plate pipes for caisson work and steel casing pipe for road boring to piling pipe and pipe for water treatment plants. It also does demolition work.
T.D. Williamson
Tulsa
A mainstay in pipeline performance, T.D. Williamson will celebrate its 100th anniversary in 2020. The namesake founder began an electrical contracting firm to serve the emerging petroleum industry with electric motors, generators and other applications. The company focuses on its "three I's": integrity, interdependence and initiative.
Tulsa Plastics
Tulsa
Tulsa Plastics was founded in 1941 to make plastic covers for household water coolers and quickly began making military parts during World War II. It has evolved into a state-of-the-art plastics fabricator for the aerospace, chemical, energy, food, retail, convenience store and other industries.
Zeeco
Broken Arrow
For more than 40 years, Zeeco has engineered and manufactured ultra-low, nitrogen-oxide burners, gas and liquid flaring systems, thermal oxidizers, and equipment rentals. The privately held company has more than 1,000 employees at 20-plus locations and seven manufacturing plants worldwide.
Miscellaneous
Delaware Resource Group
OKC
Native American-owned Delaware is an aerospace defense contractor and integrates all training systems to provide critical services and logistics throughout the world. With more than 700 employees in more than 40 locations, Delaware supports Department of Defense and commercial projects.
Enviro Clean
OKC
Enviro Clean specializes in environmental field services, environmental consulting, civil engineering, surveying and aerial mapping, and proprietary products that provide solutions to complex problems in the public and private sectors. It has more than 150 employees in the Midwest and Southwest.
Fine Airport Parking
Tulsa
Mike Fine began the company in 1983 with parking and short shuttle bus rides to nearby Tulsa International Airport. The facility now has five stories, more than 2,200 spaces and more than 90 employees. In 2001, Fine opened a detail shop to have cars cleaned while their owners are out of town.
Oklahoma State University Foundation
Stillwater
The foundation, the private fundraising organization for OSU, unites donor and university passions and priorities and exists for the benefit of the university. From scholarships to community programs, it provides educational opportunities to students, faculty, staff, alumni and friends of OSU.
Senior Star
Tulsa
In 1989, twin brothers Robert and William Thomas narrowed the mission of a successful real-estate services firm to focus solely on senior care and living. Senior Star has 15 communities with 2,200 apartments in seven states. Senior Star focuses on the holistic wellness needs of every resident.
United Parcel Service
Statewide
UPS has freight service centers in Durant, Oklahoma City, Tulsa and Woodward. UPS is the largest package delivery company in the world and a global leader in supply chain solutions. It delivers to and ships from more than 200 countries. UPS was founded in 1907 as a messenger company.
Real estate
Century 21
Statewide
Century 21 has 16 offices across Oklahoma. The company was founded in 1972. For more than 30 years, Century 21 has partnered with Easter Seals to assist adults and children with disabilities lead efficient, independent lives. In October, Mark Westphale took over as the company's CEO.
Coldwell Banker
Statewide
Coldwell Banker has 10 offices across Oklahoma. Founded by young entrepreneurs Colbert Coldwell in 1906 and later Benjamin Banker, the company is the oldest and most established residential real estate franchise system in North America. It has 3,000 offices in 49 countries and territories.
Keller Williams
Statewide
Keller Williams, founded in 1983, has 25 offices across Oklahoma. Keller Williams says it's the world's largest real estate franchise by agent count with more than 1,000 offices and 180,000 associates. In 2015, the company began its evolution into a technology company to enhance the real estate platform for both buyers and sellers.
McGraw Realtors
Tulsa
Founded in 1938, McGraw is the largest independent real estate company in Oklahoma. It has offices throughout Tulsa and Wagoner counties, along with Sapulpa and Grand Lake. It has more than 400 associates. It has alliances with AMC Mortgage, FirsTitle and Winfield Property Management.
Stan Johnson Co.
Tulsa
In addition to traditional real-estate transactions, Stan Johnson provides leasing solutions, investment sales, corporate finance advice, and expertise in deals involving the health-care, industrial, office-space and retail arenas. The Tulsa-based company has 13 other offices across the United States.
Technology
Paycom
OKC
Paycom provides complete human management for companies in one application. The company offers customized human-resource and payroll solutions to its clients to make those departments more efficient so that they can focus on institutional goals. Paycom focuses on talent acquisition.
TMA Systems
Tulsa
For 30-plus years, TMA has provided maintenance management software to clients. Utilizing WebTMA, the company's flagship solution, organizations effectively and efficiently manage strategic assets. WebTMA uses input from more than 140,000 users that maintain more than 55,000 facilities.
Transportation
American Airlines
Tulsa
In terms of employment, 2019 brought significant increases for American's maintenance hub: More than 500 jobs are being added to the 3.3 million-square-foot, 330-acre facility, where 5,200 people already work. American, the world's largest airline, has its largest maintenance facility in Tulsa.
Melton Truck Lines
Tulsa
Founded in 1954, Melton is a national leader in the trucking industry by employing more than 1,200 drivers. The company fosters an attitude and feeling of family unity with its employees. Melton's fleet of Kenworth trucks serves customers from coast to coast, including Canada and Mexico.
Miller Truck Lines
Tulsa
Miller Truck, begun in 1983, is family-owned and -operated. Founders James and Bonnie Miller know firsthand the challenges and sacrifices of sitting behind the wheel. Miller also has offices and terminals in Norman, Stroud and Houston, and equipment yards in Oklahoma City and Houston.
Omni Air Transport
Tulsa
Since 1983, this high-end charter specialist routinely garners awards for its record. Its fleet holds the top 1% of all flight safety accreditations. CEO Dan Burnstein himself has more than 10,000 flight hours. Omni flies four versions of Lear jets, with ranges between 1,500 miles and 2,300 miles.
Private Jets Inc.
Bethany
Private Jets, successor to Oklahoma Executive Jet Charter and founded in 1987, flies Lears, Citations, Hawkers, Beechjets, Challengers and a Cirrus SR22. With bases in San Antonio, Austin and Sugar Land, Texas; and Naples and St. Augustine, Florida, it has Argus and Wyvern safety certifications.
TBS Factoring Service
OKC
With more than 50 years of serving motor carriers, TBS uses technology to help drivers succeed and strives to be a leader in transportation-related services. TBS provides cash-flow solutions with simple freight bill factoring because it understands shrinking margins due to fuel costs, load rates and repairs.
Tribal enterprise
Cherokee Nation Businesses
Catoosa
Cherokee Nation Businesses, the economic engine of the largest tribe in the United States, employ 11,000 people, who work in gaming, hospitality, information technology, health care, personnel, manufacturing, distribution, telecommunications, security, defense and environmental services.
Chickasaw Nation
Ada
In addition to its casinos and hotels, the Nation owns newspapers, radio stations, film-video production companies and a vast array of other businesses. ChickasawCountry.com promotes the 13 counties within the Nation's boundaries for their natural beauty, culture, recreation and entertainment.
Choctaw Nation
Durant
Choctaw Nation businesses, which include 18 casinos, generate hundreds of millions of dollars annually while fostering 6,000 jobs for tribal and non-tribal Oklahomans. Revenues from these endeavors support programs for tribal members that include health and senior care, education, housing and other social services.
Citizen Potawatomi Nation
Shawnee
With more than 2,200 employees, Citizen Potawatomi Nation operates various enterprises, including First National Bank (with branches in Shawnee, Holdenville, Granite, Mangum and Lawton), the Grand Casino Hotel and Resort, FireLake Discount Foods and Community Development Corp.
Muscogee (Creek) Nation
Okmulgee
The tribe's Muscogee Nation Business Enterprise promotes the health, safety, education, well-being and economic advancement of its citizens. Its primary duty is to act as the Nation's agency responsible for planning and operating business ventures, and funds from these ventures are used for social services, programs and economic development.
Osage Nation
Pawhuska
The Osage LLC identifies and cultivates long-term, strategic partnerships that enhance the tribe's effectiveness, and expands the economic footprint of the Osage Nation. The Osage LLC supports the education, health and welfare of Osage people, in addition to providing ample job opportunities.
Seminole Nation
Wewoka
The Seminole Nation of Oklahoma has casinos in Wewoka, Konawa and Seminole, along with several smoke shops and gasoline stations, and a truck stop, all of which generate revenues for education, housing, public transit and economic development of Seminole citizens.