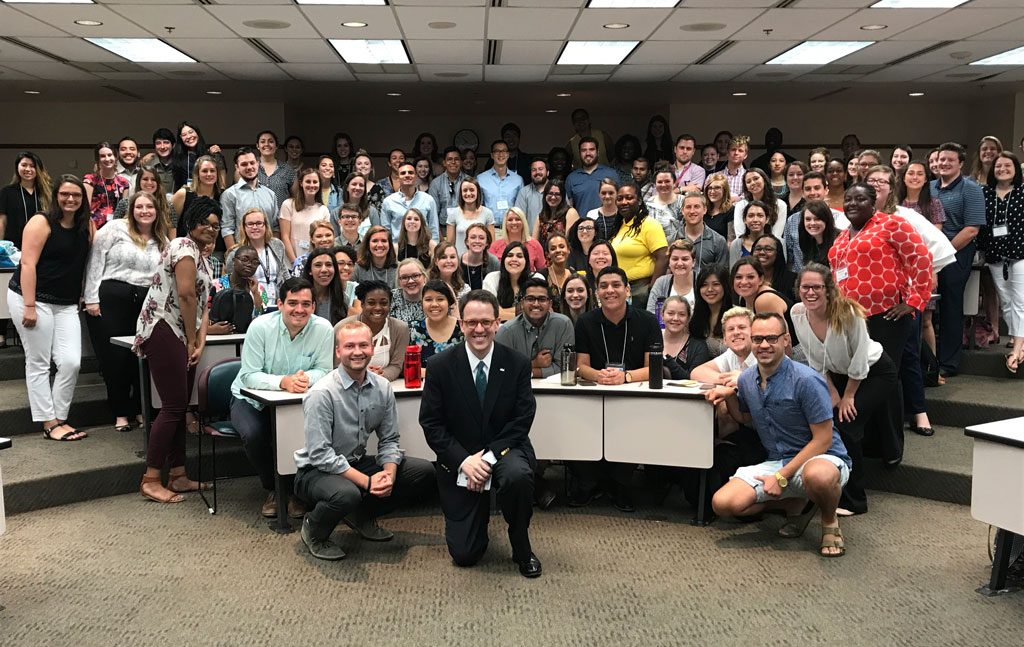 "I was ready for a lifestyle change."
After living in New York for eight years, Stephanie Forrest has returned to her roots and learned the same thing many other young professionals in Oklahoma have discovered: the Sooner State is a great place to live and work.
"You hit 30 and you start to think, 'OK, is this where I want to be long term? Can I live like this long term?' There was kind of just a gear shift, and I decided I wanted a little more space and an easier lifestyle," Forrest says. "[Tulsans] have a beautiful city that has everything you could want, but it's also easy to live here. You're not sitting in traffic all day. You're not paying an outrageous amount for your rent. It's easy to get your groceries."
Forrest moved back to Tulsa and kept the job she loves at a legal recruiting firm in New York. She telecommutes from 36 Degrees North, a shared workspace downtown.
"It's been such a fantastic place to work. They have unlimited coffee, Wi-Fi, printers, everything you would need," Forrest says. "I actually have my desk phone from New York. I can pick it up and buzz a colleague and it goes right to their desk in New York. It's like nothing changed; it's almost as if I'm there."
Forrest says leaving Oklahoma was right for her 10 years ago, but it may no longer be a necessary step for others from Tulsa to follow their dreams.
"It's growing so, so much that it's starting to feel like a bigger city where people have opportunities left and right," she says. "At 36 Degrees North, there's so many people here starting companies, coming from all over to live here to make Tulsa wonderful."
Mayor G.T. Bynum sees the value of having young professionals in Tulsa after they have explored what other cities had to offer.
"We're built up by people of the 20th century who went all around the world and found the best that the world had to offer and brought it back here to Tulsa," he says. "Whether that was the skyscrapers they built or the museums that they built or the cultural institutions that they created or the airport that they created when most people had never seen an airplane – they did all these things with a focus on being world class.
"What's exciting right now is to see people taking a similar approach. You have young professionals coming here from other cities that they've lived in all around the world and bringing with them recollections and inspiration of the things that they loved about the cities that they lived in before and bringing those back to Tulsa and wanting to help create those here."
Bynum himself is an example of this. After college, he spent six years working in Washington, D.C. He and his wife moved back when they decided to have kids; they wanted to raise them in Tulsa. As a new mayor, he works to build a city that draws young talent back to the state.
"There is this tremendous sense of momentum and growth here, and that creates a sense of excitement and creates an opportunity for people who want to play a part in the next era of a great American city," Bynum says. "For people that have the chance to do that in their hometown here in Tulsa is a special thing."
Kyden Creekpaum knew Tulsa was where he wanted to be even after enjoying several years working overseas as an anticorruption lawyer and adjunct professor in Paris. For him, the quality of life in Tulsa was ideal for his family.
"It's things like the incredible downtown rejuvenation, the world-class Gathering Place, finally putting water in the river, positive forces like TYPros [Tulsa Young Professionals] and an enthusiastic young mayor and city leadership team," he says. "It is hard to overestimate the impact of these exciting developments."
In Oklahoma City, municipal leaders work to retain graduates as they begin their job searches.
"It is simply invaluable to keep the best and brightest in central Oklahoma," says Drew Dugan, education and workforce director at the Greater Oklahoma City Chamber of Commerce. "Our community, region and state need more college graduates. We want to keep them here regardless of if they are from Oklahoma, Texas or anywhere else. We need all levels and majors to choose Oklahoma City as home. We need more engineers, accountants, scientists and just about any other professional that require degrees, certificates or high-level education."
Dugan oversees Greater Grads, a program helping college students find internships that may lead to careers in OKC.
"We know that students are more likely to stay here if they have an internship with a local employer," Dugan says. "An internship not only gives them experience with the company and hence a better chance to get a job but also gives the student a chance to learn more about the city and community. Even if an intern does not get a job offer from the company they intern for, they will still get the chance to see what it is like to live and work in OKC and maybe meet other young interns and professionals."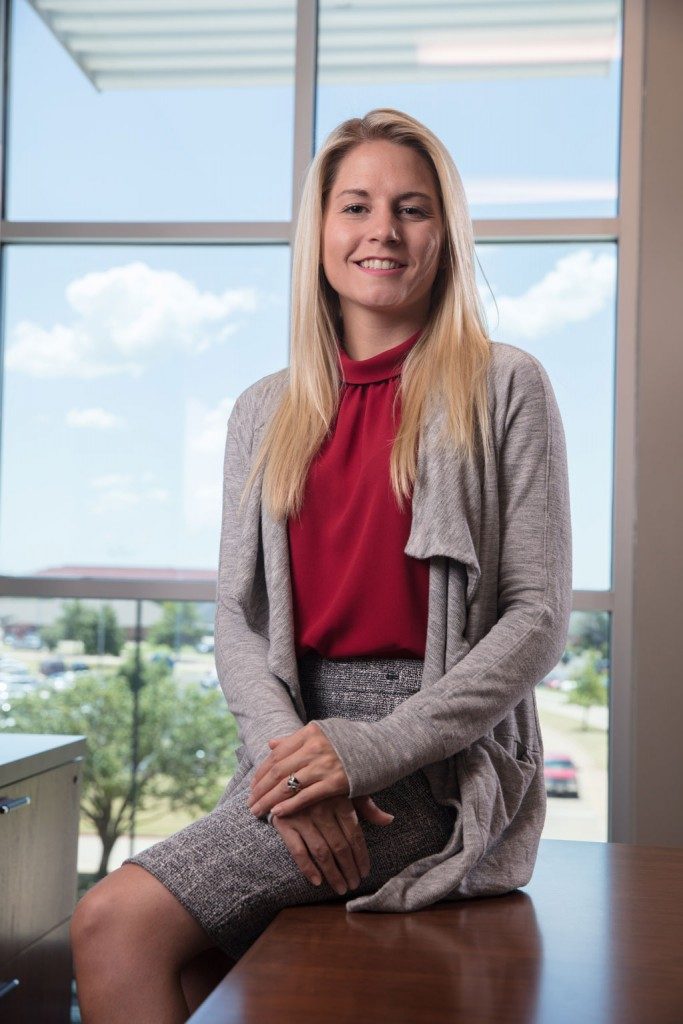 Kasey Mayberry is project manager at Gulfport Energy, former president and current executive committee member for Young Professionals in Energy in Oklahoma City, and a great example of internships keeping talent in the city.
"While I was a student at [the University of Oklahoma], I received an internship at Chesapeake Energy in the heart of OKC," she says. "During my last semester of college, I worked part time at Chesapeake, and I received a full-time offer after I graduated. It wasn't a hard decision to accept the full-time offer since I had such a great experience during my time in the city."
Mayberry says she enjoys living in a big city that feels like a small town.
"The rule of three is one of the best things about living in OKC," she says. "Whoever you meet, you probably have at least three mutual friends with that person. I love the abundance of the networking and connections across all of the companies, restaurants and retail shops all over Oklahoma City."
Mayor Mick Cornett says OKC continues to grow in a way that appeals to young professionals, especially with "investments in green spaces, investments in the arts, having a professional basketball team and having affordable housing in the inner city area. We've created a quality of life that includes the arts, sports, a very walkable downtown."
Their efforts have made a difference.
"There's no shortage of young professionals doing cool things in Oklahoma City," Mayberry says. "A lot of my college peers received job offers in OKC after they graduated, and they all entered the OKC workforce with a drive to make things bigger and better here.There's a spirit in the young professional community here that can't be matched. The metro is expanding at such a rapid pace and [with] the amount of opportunity that exists, either in the different corporations hiring young professionals, the nonprofits around OKC or even the restaurant scene, there's tons of ways here to grow your career according to whatever you're passionate about."