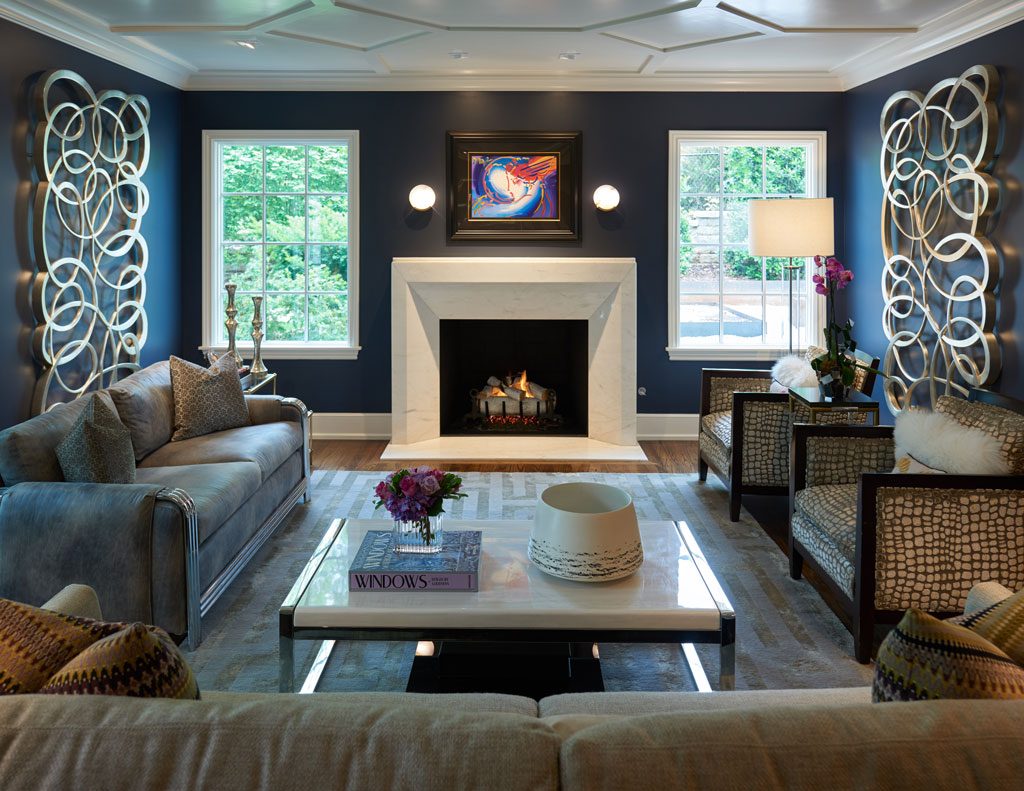 Photos by Nathan Harmon
A native Briton and his wife/business partner have proved that an 85-year-old home can survive a total makover and still retain its initial charm and elegance.
Tim and Leslie Yardy took a property near Tulsa's Utica Square, saved the stairway and landing, and built a new house that has all the modern accoutrements that the new homeowners love – all while retaining a traditional exterior.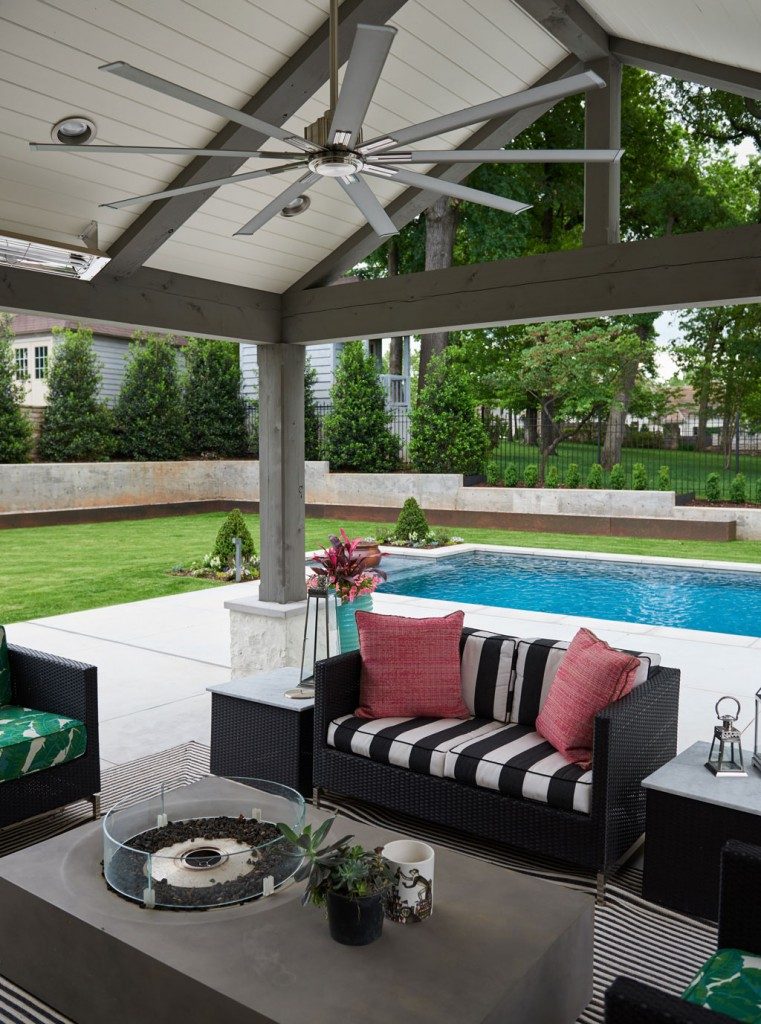 One would expect Tim Yardy to not veer far from his English roots.
"I grew up in London in a family of builders and developers," he says. "I loved design. I grew up knowing I wanted to do something I was passionate about."
At 19, he came to Oklahoma, then graduated from Oral Roberts University and earned a master's degree in business management from the University of Tulsa. He founded his company, La Maison, a decade ago.
The home, built in 1932, was occupied by the same family for 80 years.
"I wanted to keep the exterior lines and materials of the existing home," Tim says. "The toughest part was finding the balance between the original aspects of room size and scale versus how people live today."
The Yardys began with the back lawn on the half-acre lot. They leveled the property, brought in 100 loads of dirt, built a pool and outdoor living area and invited Clare Ashby to create landscaping reminiscent of the home's original design.
It took a year to complete the transitional project. No design stone was left unturned. The Yardys built around the center staircase to give the interior of the home a vastly different, contemporary personality.
With 18 rooms to work with, the Yardys used couture products, furnishings and accessories, all with the goal of bringing the home into the 21st century of upscale design. They also redesigned the home with family comfort as a top priority.
Throughout the home, a variety of textures and finishes reinforces the more contemporary look. The color palette includes silver, gold, gray, white and cream with contrasts of navy, plum and black. A mix of textures is seen in upholstery and area rugs. Modern lighting, including pendants and unusual globes, enhances each room.
"The formal living room is my favorite," Tim says. "Living rooms don't seem to be used so often now."
The Yardys chose a navy and white color theme for this room to create an inviting haven for relaxing or entertaining.
"I redid every element of the home," Tim says. "It had cool old bones, but everything is now all new by 2017 standards. I was very adventurous with all aspects of design. This rambling house – 5,800 square feet – is now very classical and timeless."
Web Exclusive Photo Gallery
Tim and Leslie Yardy
When Tim Yardy established The Maison Group a decade ago, his experience in residential building, design and renovation was limited. However, he surveyed the design/building scene and believed Tulsa was a stable market for his creative and business talents.
The firm's umbrella name is La Maison, fitting for Yardy's European heritage. Maison is French for house and Yardy knew most of the world's best design/trade shows favored that word in their promotions.
A London native, Yardy grew up with classic design. He brought that sense of style with him when he immigrated to Tulsa in 2001. His firm is known for its expertise in restoring, renovating and rehabilitating residences to a level of classic design and comfort.
Since establishing his company, Yardy has completed almost 60 projects in a distinct Midtown area of older, traditional homes. Leslie Yardy, his wife and business partner, is a consultant and designer who complements her husband's work with a contemporary flair for transitional and timeless interiors.