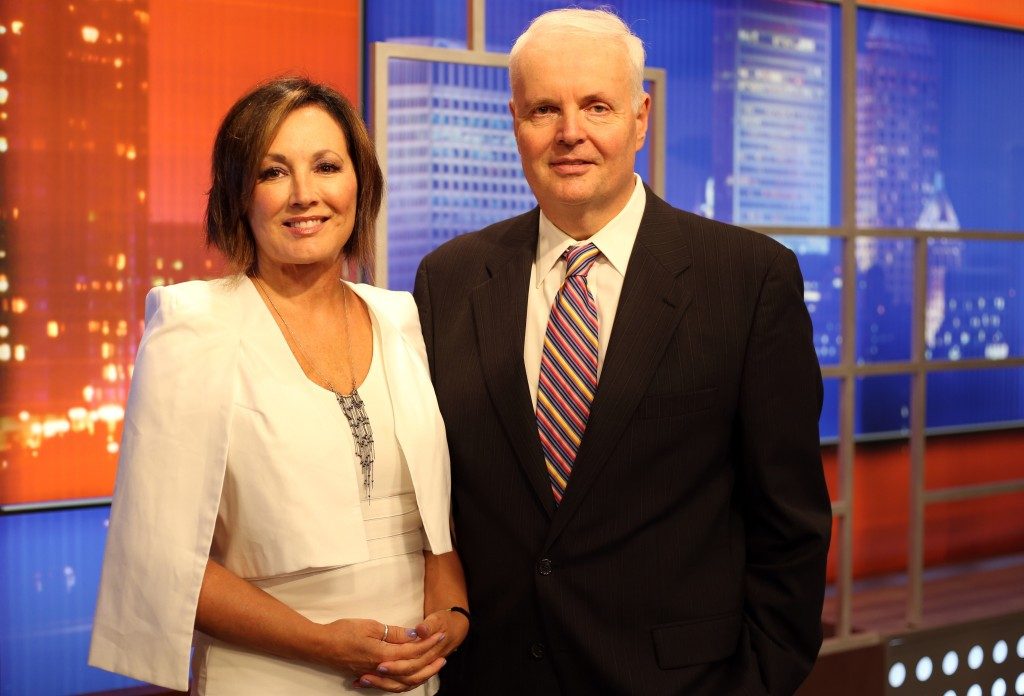 KJRH Channel 2 announced today that two veterans news anchors, Scott Thompson and Lisa Jones, will become co-anchors again during the 4:30 a.m. to 7 a.m. weekday newscast.
"Longtime Tulsa audiences will fondly remember when Scott and Lisa anchored together. They were friends then and have remained close over the years. Viewers will see that same chemistry with Scott, Lisa and the entire morning team," Amy Calvert, vice president and general manager of KJRH, stated in a release.
Thompson spent his early career at KJRH before moving to KOTV, Channel 6 for a 28-year run. According to KJRH's release, Thompson is Oklahoma's "most honored broadcast journalist," receiving a slew of accolades including Edward R. Murrow Awards and Emmy Awards.
"KJRH has always been a special place for me," Thompson stated. "I spent a few of my early years in the business working here, and I welcomed the opportunity to return. I love this city. I've raised my family here, and I have a vested interest in helping our community thrive."
Jones has had a varied career in the journalism, oil and gas, consulting and nonprofit sectors over the past 30 years, but is thrilled to return to KJRH, Channel 2.
"I've enjoyed working in the business world, but my first love was always being a journalist and making that connection with audiences," he stated in a release. "The opportunity to work again with Scott is an unexpected dream come true. I look forward to working together again in a morning format where our personalities and knowledge of Tulsa can really shine."
Thompson and Jones will start back on KJRH, Channel 2 on Aug. 14. Visit kjrh.com for more details.